1833 O-102 R1 Capped Bust Half Dollar
Obverse: 2
Reverse: B

Common die marriage with a rather large group of MS65's surviving.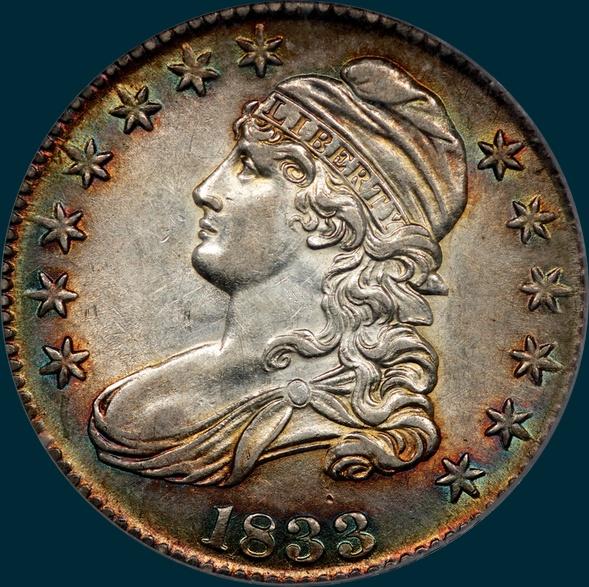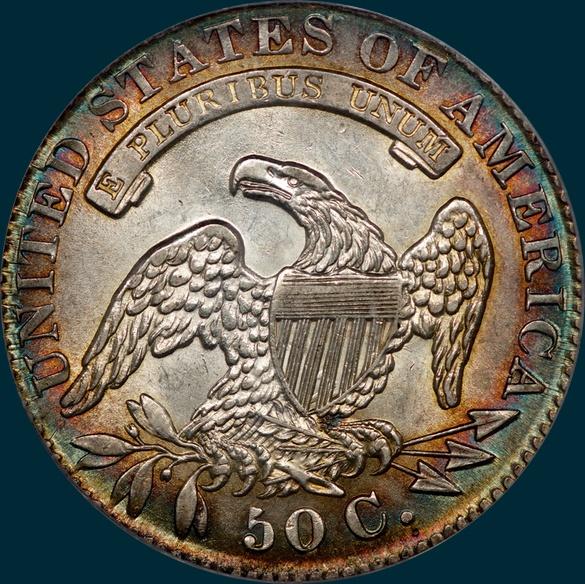 Variety Attribution: Obverse-Stars mostly sharp.recutting is visible around inside and lower points of the first star. Date is 8 mm., low and evenly spaced.

Reverse- 50 C. is 1 mm. and high, 5 has a very broad top vertically that is short and pointed, forming a triangle without a stand. Arrow to A is 1/2 mm. I is centered under left side of T. The fourth crossbar from bottom extends into left wing. Lines 2 and 3 of stripe 3 extends below border of shield.
Prime die states have a die line reverse from edge to 0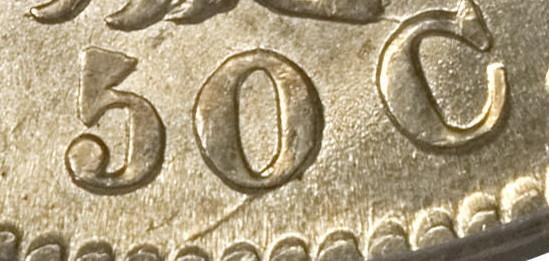 1833 Leaman-Gunnet Emission Sequence Number for O-102: 6
Overall Number: 385
Top five condition census coins from last 10 years of auction and sale records:
02/15 Heritage (Long Beach) NGC MS65+ CAC (Prime die state with die line edge to 0 reverse)
08/15 Heritage (ANA-Chicago) NGC MS65 (Prime die state with die line edge to 0 reverse)
101/20 Heritage (FUN-Orlando) PCGS (S) MS64 (Link)
03/19 Legend (Regency 31-Vegas) PCGS (S) MS64+ CAC
08/18 Stacks-B (ANA-Philly) NGC MS64