1805 O-109 R4 Draped Bust Half Dollar
Obverse 6 (Second Marriage)
Reverse F
O-109 R4 below, O-109a R4- in middle, O-109 R7? at bottom

The finest example of this die marriage appears to be a single 109b die state at AU58. Otherwise, the prime die state examples are generally poor and appear infrequently with an XF45 example being tops. The 109a has a slightly greater appearance frequency, with a pair of low AU examples leading the way. Unless many of these are going unreported, I see this die marriage having much difficulty achieving the R4- rating that it has been given, and may be in fact much closer to an R4+. The largest issue with this die marriage is that a rather large percentage of survivors have issues ranging from adjustment marks to harsh cleanings and other damage.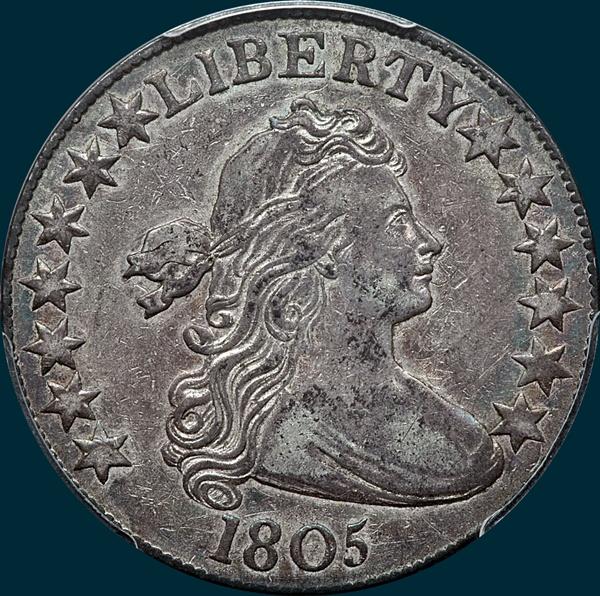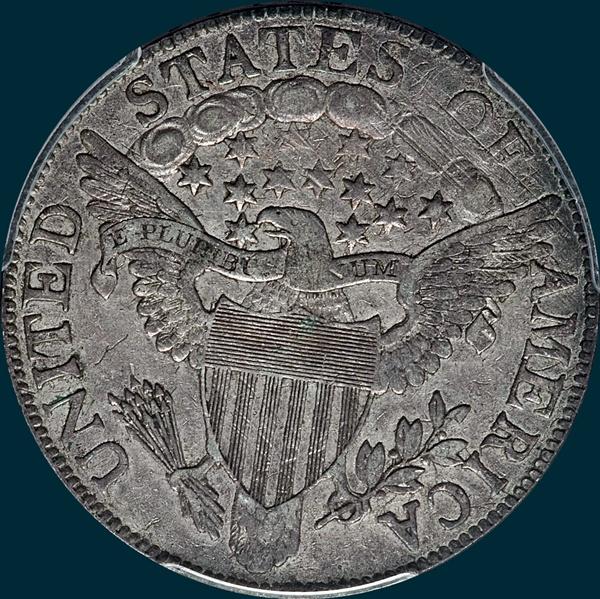 Variety Attribution : Obverse-Stars are large, S7 is 1/2 mm. from base of L. Date is 8 mm. and high, with large 0 and slender 5. Top of 1 close to curl.


O-109: Reverse-4 berries, 3 below and 1 above branch. the one above has longest stem. Star is joined to beak and point of beak shows below star point. Point of leaf joined to right base of I. A is very close to rhird feather, but does not touch. ME very close. 13 arrows.

O-109a: Die cracks, one from rim at left side of N, across arrowheads and lower shield to stripe 5, another from edge up along right side of the tail feathers and into shield, and another through R. Late states show a die break at tops of ITE which becomes a cud.
O-109b: Retained cud above ITE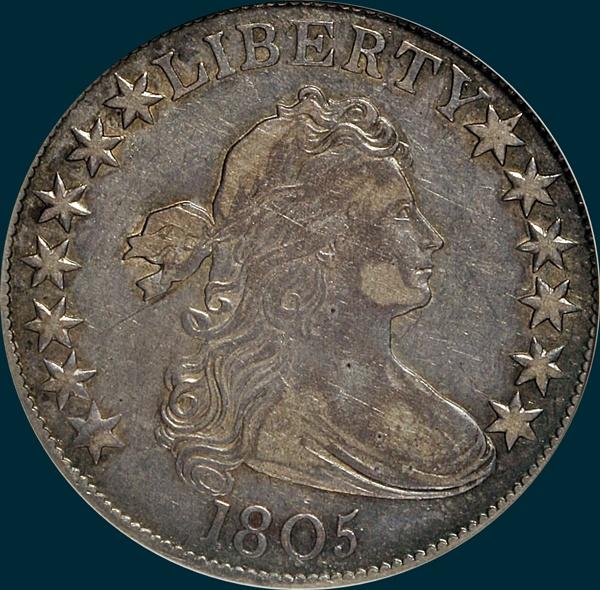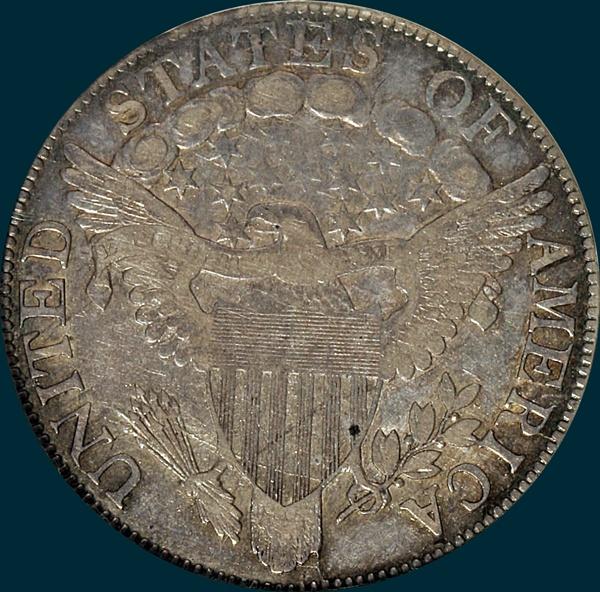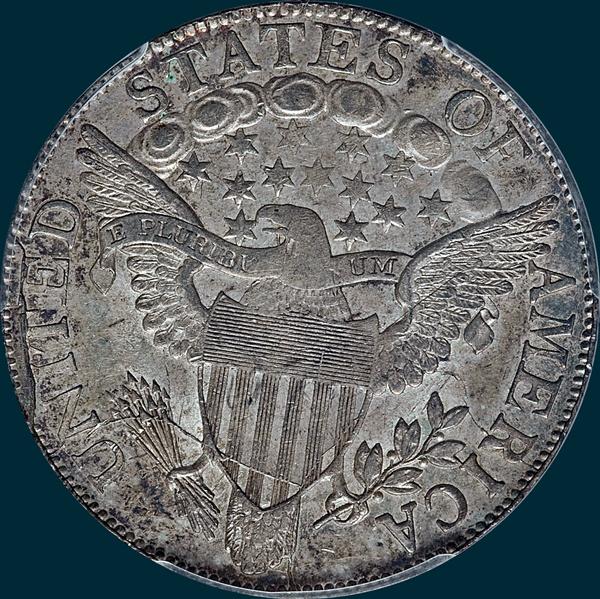 1805 Emission Sequence Number for O-108: 7
Top five condition census coins from last 10 years of auction and sale records (O-109):
07/18 Heritage (FUN-Orlando) PCGS XF45 (Adj Marks rev)
02/17 Heritage (Long Beach) PCGS (S) XF40
06/14 Goldberg (Pre-Long Beach) PCGS XF40 CAC
07/08 Heritage (ANA-Baltimore) NCS XF40 det (improper clean, deep toning)
04/08 Heritage (ANA-chicago) NGC VF35 (rim bump obv, light adj marks)
Top five condition census coins from last 10 years of auction and sale records (O-109a):
​03/18 Stacks-B (Baltimore) NGC XF45 (Sutton Court)
07/08 Heritage (ANA-Baltimore) NGC XF45
01/10 Goldberg (Pre-Long Beach) PCGS XF40
12/08 Heritage (Houston) PCGS XF40
​​​​​​​01/18 Heritage (FUN-Tampa) PCGS XF40 details (cleaned)
Top five condition census coins from last 10 years of auction and sale records (O-109b):
07/12 Heritage (FUN-Orlando) PCGS AU58 (former NGC AU55)
11/19 Stack's-B (Baltimore) PCGS F15 (OGH)