1812 O-105 R2 Capped Bust Half Dollar
Obverse: 5
Reverse: D

There is a prime die state with no die cracks obverse that is an R7? O-105 R1 is below, O-105a R2 is at bottom.

There are even a couple MS67 examples for this die marriage which is rather common in any die state. Early die state examples are exellent candidates for type sets.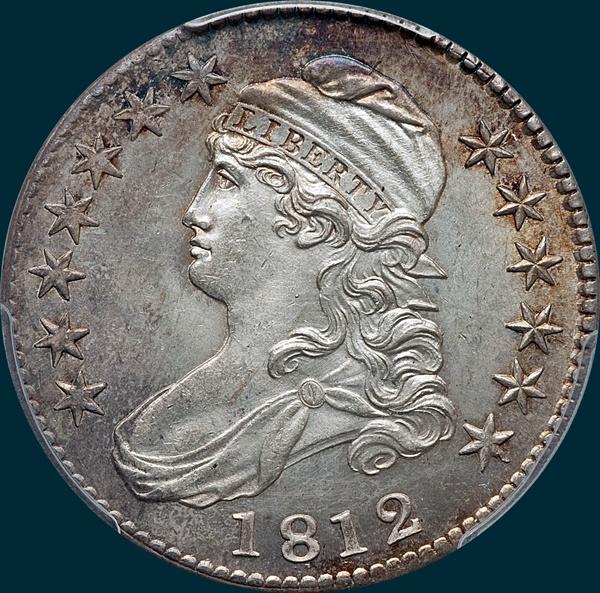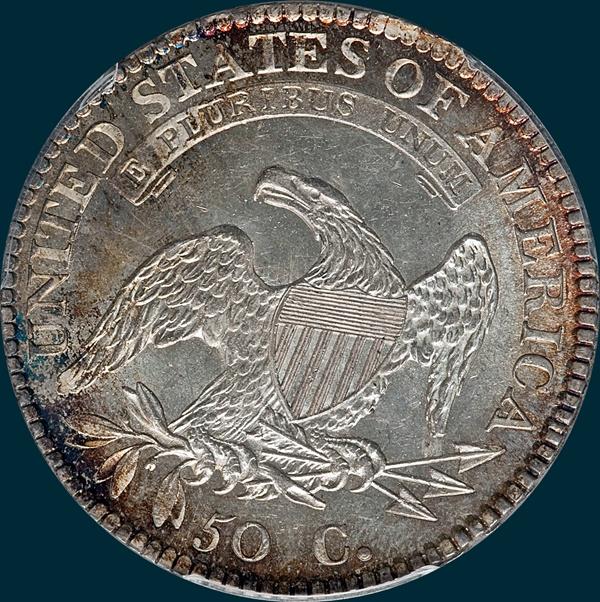 Variety Attribution: Date is 9 1/4 mm. 81 closer than 18 and 12. A tiny center dot on neck. Most, but not all specimens show a fine die crack from edge across 8 and top of second 1, it then curves up through curls and out above the eye and star 6 to edge.
O-105a: In this later state, the break through 8 is heavier and develops a lump that partly fills the lower loop of 8. A second crack from base of 18 to left joining all stars. A third through 2 joins first crack.

Reverse- 50 C. is 2 1/4 mm. Arrow to A is 3/4 mm. A large, crude center dot on crossbar 5. Arrowheads well separated. The double segment opposite A3 is actually a narrow half sized segment joined to one of normal size. Line 1 strip 6 to second crossbar.
O-105a: There is a fine die crack from tips of leaves at edge to top of UNITED.
No die cracks on Obverse is an R7?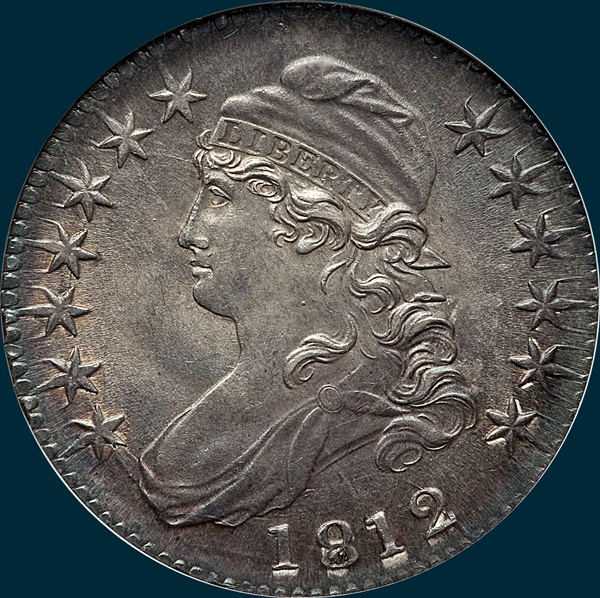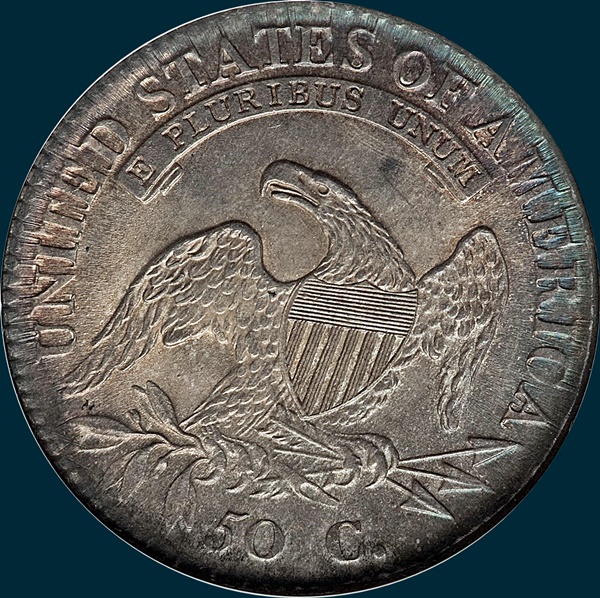 1812 Leaman-Gunnet Emission Sequence Number for O-105: 9
Overall Number: 61
Top five condition census coins from last 10 years of auction and sale records O-105:
08/09 Heritage (Los Angeles) NGC MS66
06/15 Heritage (Long Beach) PCGS MS65 (Prime die state with no cracks)
04/08 Heritage (Rosemont) NGC MS65
01/07 Stack's (Orlando) PCGS MS63
06/08 Heritage (FUN-W Palm Beach) PCGS MS62
Top five condition census coins from last 10 years of auction and sale records O-105a:
07/18 Heritage (FUN-Orlando) NGC MS66 (Woodin, Clapp, and Eliasberg)

01/12 Heritage (FUN-Orlando) NGC MS66
01/09 Heritage (Los Angeles) NGC MS66
01/17 Heritage (FUN-Ft Lauderdale) NGC MS64

10/16 Heritage (Dallas) PCGS MS64 CAC