1795 O-108 R4 Flowing Hair Half Dollar
Obverse: 4
Reverse: F
O-108 R4 below, O-108a R4 at bottom

Once again, it is likely that both die states are R5 combining to give the overall R4 rarity rating. There are 2 or three MS examples and a small handful of AU coins making up the condition census.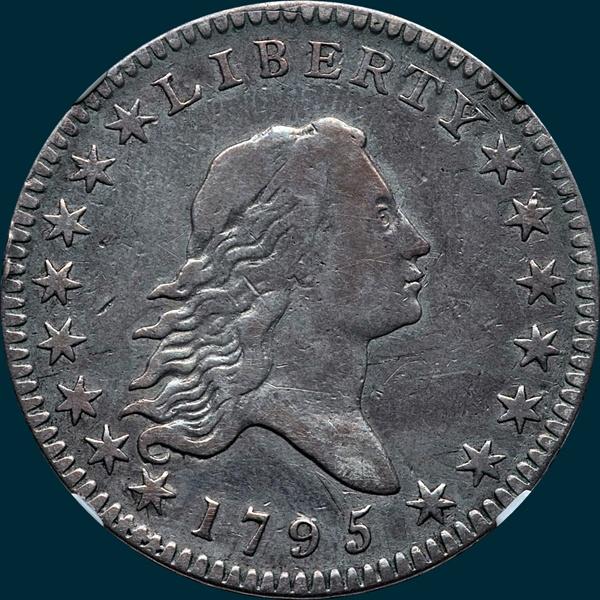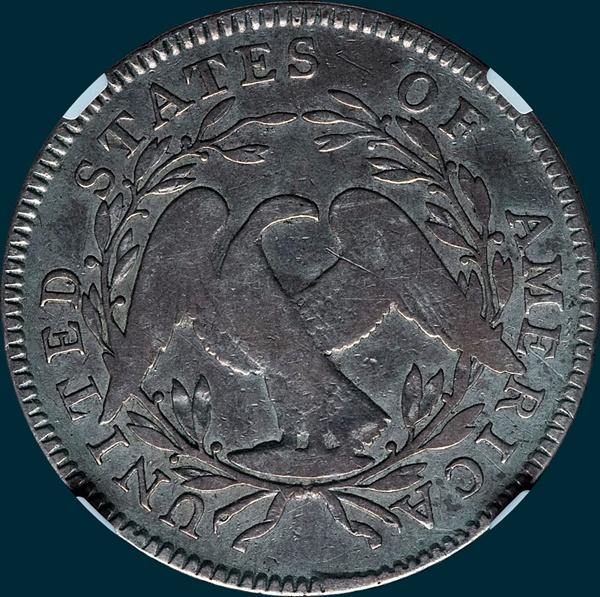 Variety Attribution: Obverse-Lowest curl about equal distance from four points of stars 1 and 2. Star 15 is 3/4 mm. from end of bust. Date is 9 mm. with 5 high and distant. There are multiple defect marks from milling to curl at star 1 and five segments of milling below star 1 and joined by die defects. A fine horizontal die crack from milling through star 15 to end of bust.

O-108: Reverse- 17 Berries, 9 left and 8 right, 2 inside and 1 outside wreath under left wing, 2 inside the wreath under right wing and the upper one does not have a stem. A3 is very close to ribbon. Point of leaf below I extends about one third across base and is distant. AM are lightly joined at base and M is higher. A rim break below right ribbon covers several segments of milling.

O-108a: Die crack across AME.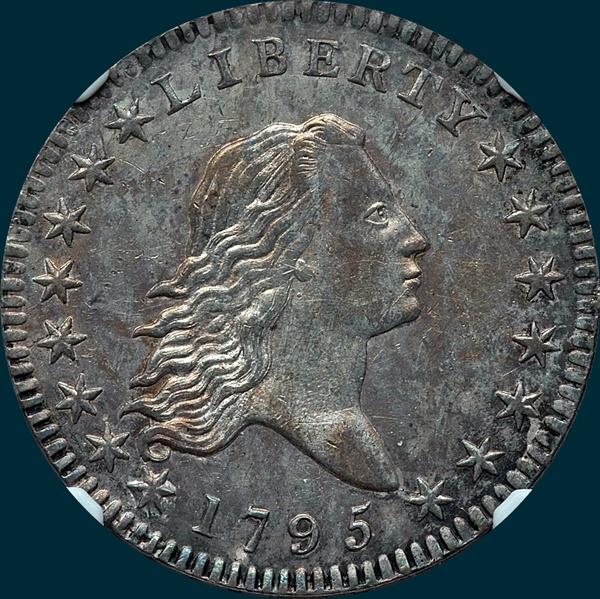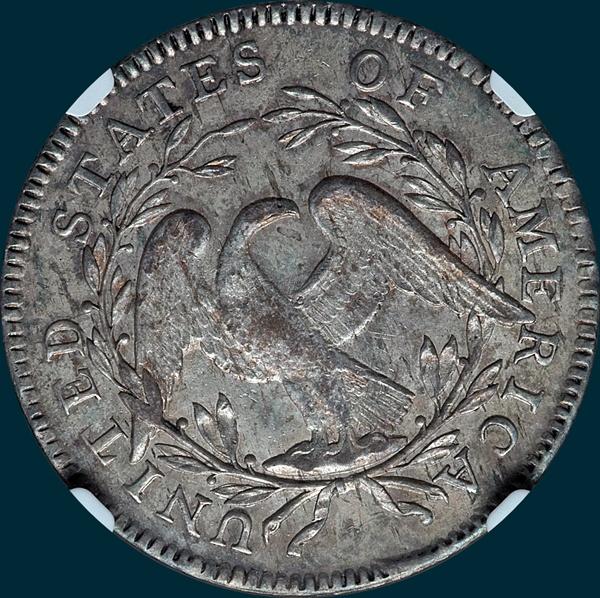 1795 Emission Sequence Number for O-108: 17
Top five condition census coins from last 10 years of auction and sale records (O-108):
01/07 Stack's (Americana-New York) XF40 det (grafitti)
01/17 Heritage (FUN-Ft Lauderdale) NGC VF Details (imp clean, ex-Hilt)
11/06 Heritage (Dallas) NGC VF20
04/08 Heritage (CSNS-Chicago) NGC F15
11/06 Stack's (Norweb-Baltimore) NGC F15 (Parallel lines on neck)
Top five condition census coins from last 10 years of auction and sale records (O-108a):
11/13 Heritage (Newman) NGC MS63
08/13 Stack's-B (ANA-Chicago) NGC MS63+
06/07 Stack's (Prestera-Rosemont) AU55 (Adj marks obverse)
​​​​​​​09/19 Heritage (Long Beach) PCGS (S) XF45

08/16 Heritage (ANA-Anaheim) PCGS XF45