1794 O-110 R7 Flowing Hair Half Dollar
Obverse: 2 (Third Marriage)
Reverse: F
12 known (new appearance at the 2019 Baltimore (Stacks-Bowers))
4 low grade examples have popped up over the years, with a fifth VF detailed but repaired example most recently (having being mis-attributed in the past).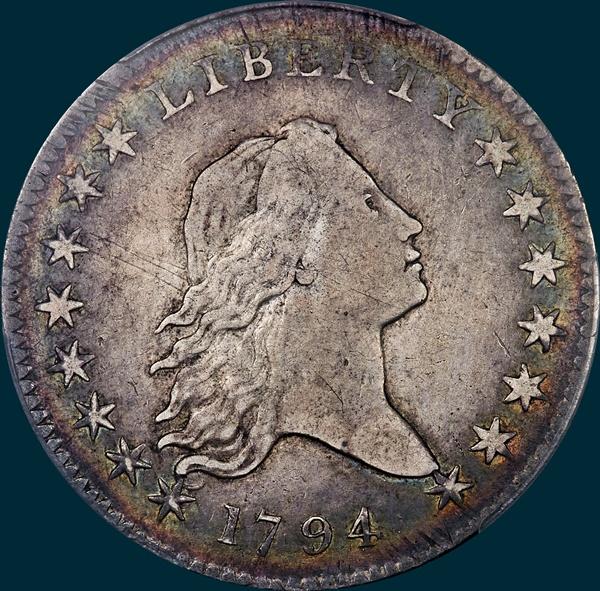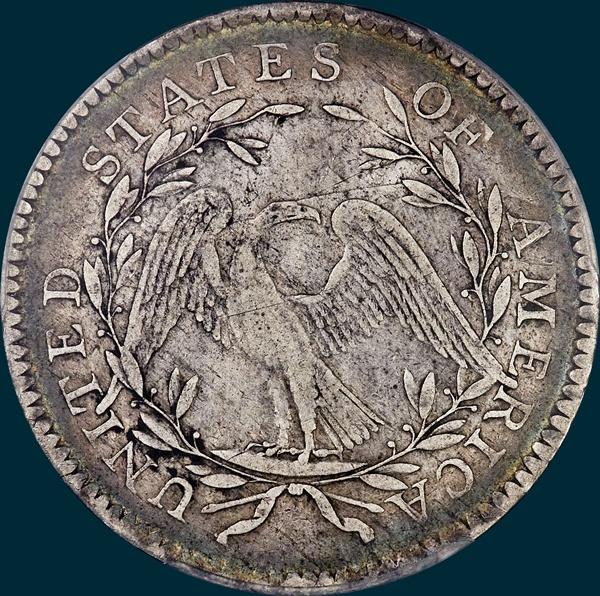 1794 Emission Sequence Number for O-110: 9

Variety Attribution : Obverse-Star 1 penetrates curl at left side of the curve. Star 2 is about 1/2 mm. from second cur. Star 8 is 1 1/2 mm from base of L. Star 15 has a point burried in end of bust about 1/4 mm. below upper edge. Date is 7 3/4 mm. Some show a die crack from the edge through star 3.


Reverse -18 berries, 9 left and 9 right. Point of leaf below I in AMERICA. Heavy die crack spans reverse from edge above A2, across top of eagle's head, left wing and through D to edge.
Top five condition census coins from last 10 years of auction and sale records :
​​​​​​​11/19 Stack's-B (Nov Baltimore) PCGS (S) AU53 (Horatio Morgan Collection)

08/18 Heritage (ANA-Philly) NCS VF details (Ex-Terry Brand, Damaged)
09/16 Heritage (Long Beach) PCGS VF details (repaired)
01/11 Heritage (FUN-Tampa) PCGS G04 Details (sm puncture at 12:30 rev)
02/18 Heritage (Long Beach) PCGS G04​