1794 O-104 R5 Flowing Hair Half Dollar
Obverse: 2 (Second Marriage)
Reverse: D
O-104 R5 below, O-104a R6+? at Bottom
No examples have appeared above AU50 in recent history. Any above that grade are well hidden in a collection someplace. The recent 2015 Hilt collection sale had both the 104 and 104a for sale in low grade.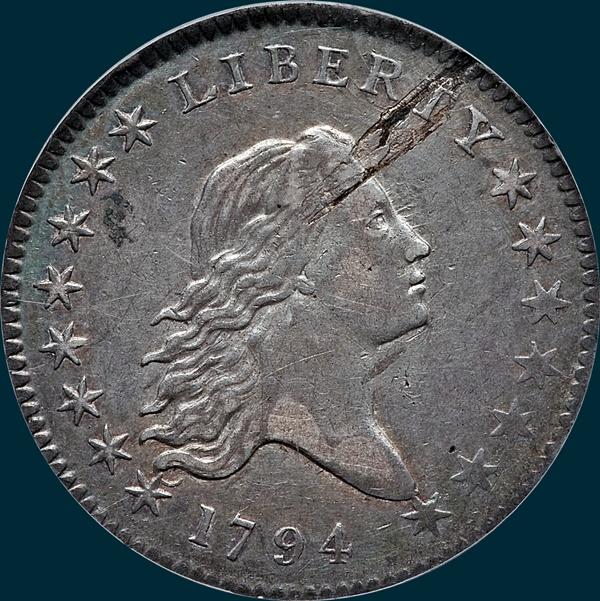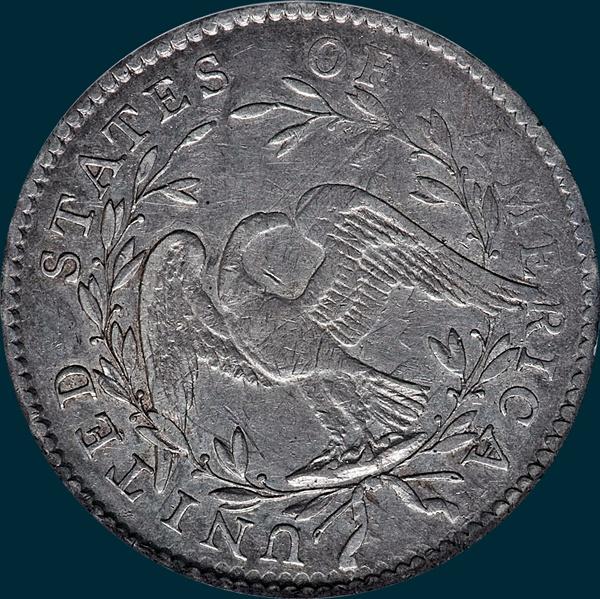 Variety Attribution O-104: Obverse-Star 1 penetrates curl at left side of the curve. Star 2 is about 1/2 mm. from second curl. Star 8 is 1 1/2 mm from base of L. Star 15 has a point burried in end of bust about 1/4 mm. below upper edge. Date is 7 3/4 mm. Some show a die crack from the edge through star 3.

O-104a: The crack through star 3 has developed into a heavy break that bisects the obverse from star 3, crossing bust near lower edge of chin to opposite edge of star 11.

Reverse O-104-19 berries, 9 left and 10 right, the only such reverse in 1794. Later die states show a rim break above ER.

O-104a: Rim break at ER develops into a cud.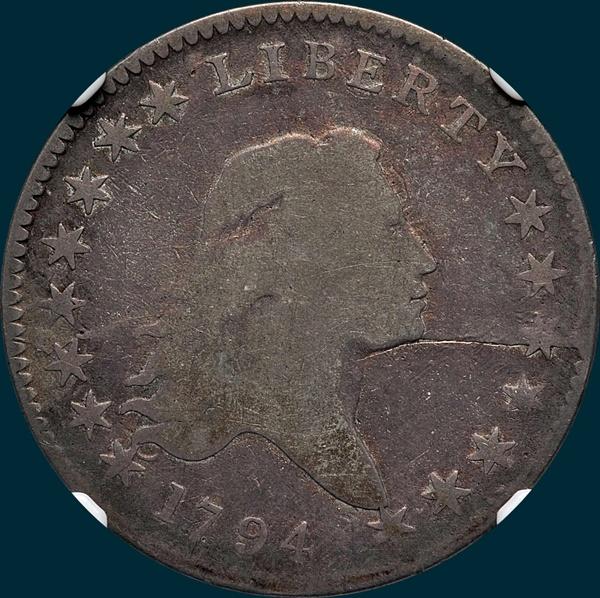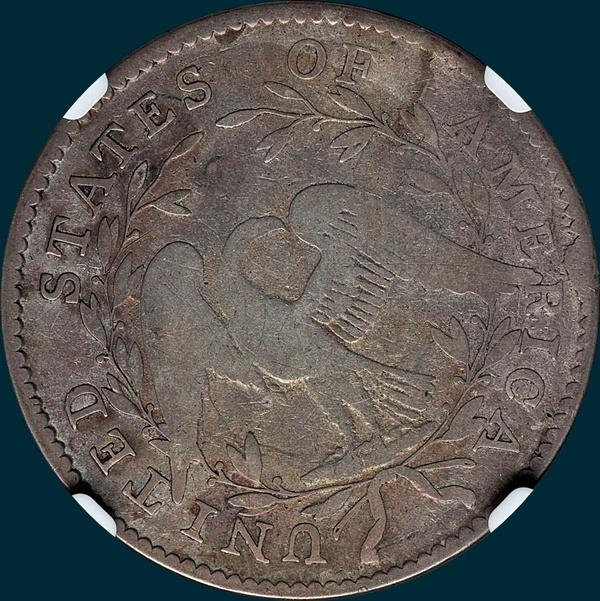 1794 Emission Sequence Number for O-104: 11
Top five condition census coins from last 10 years of auction and sale records (O-104):
12/14 Heritage (Houston) NCS AU50 Details (imp cleaned, plan flaw ob)
01/10 Stack's (Americana-New York) NGC XF40 (some adj marks ob)
05/17 Heritage (CSNS-Chicago) NGC VF35
​09/18 Heritage (Long Beach) NGC VF30

03/16 Stack's (Baltimore Rarities) PCGS VF30

Top five condition census coins from last 10 years of auction and sale records (O-104a):
11/13 Heritage (Newman) NGC VG10
02/18 Heritage (Long Beach) VG08 Det (repaired)
08/11 Heritage (Chicago) PCGS VG08 det holed
04/15 Heritage (CSNS-Chicago) NGC VG08 (Hilt)
07/12 Heritage (FUN-Orlando) NGC G06