1794 O-105 R5 Flowing Hair Half Dollar
Obverse: 3
Reverse: E
O-105 R5 below, O-105a R6? at Bottom
Somewhere between 47 and 63 examples in total, and only 4 AU examples have surfaced, three O-105's and one 105a. The recent Hilt collection sale had an example of each die state in lower grades.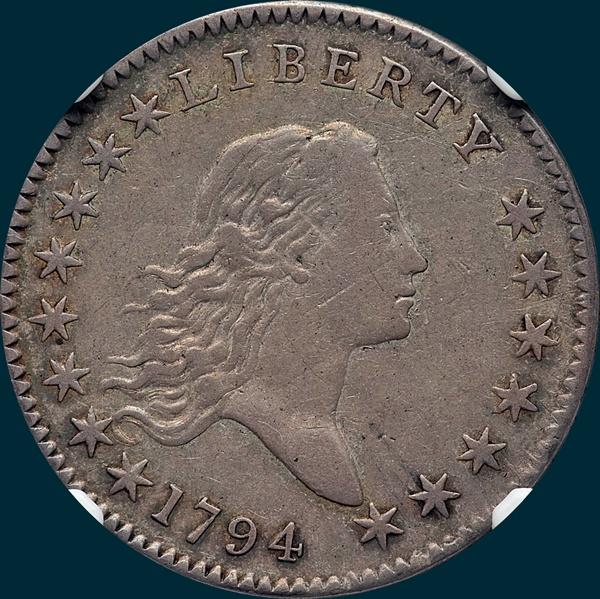 Variety Attribution : Obverse-Star 2 is attached to the left side of first curl, the only 1794 so found and star 1 is well below this curl. Star 8 is close to L about 1/2 mm., and star 9 distant from Y, about 2 1/2 mm. Star 15 points just above line of bust and is close. Date is a close 7 mm.

Reverse O-105:18 berries, 9 left and 9 right. Leaf is attached to right base of I in AMERICA.

O-105a: Upper portion of eagle very flat and smooth, due to sinking of the die. Die crack from edge through first T in states which appears to cross the eagle and emerge from tip of right wing to edge below ER.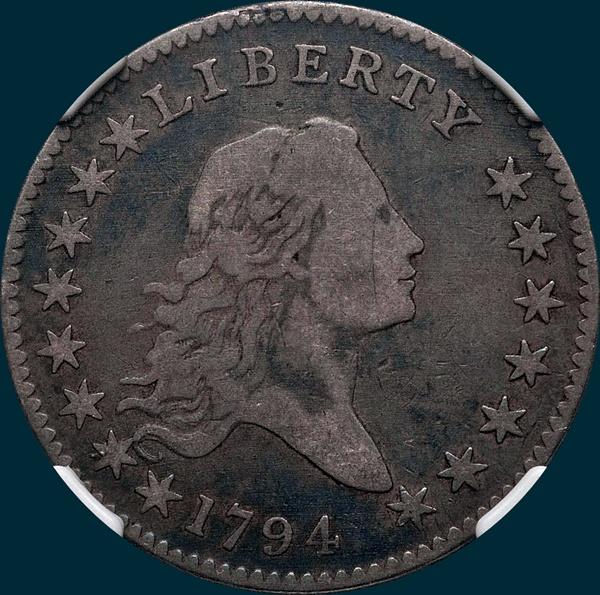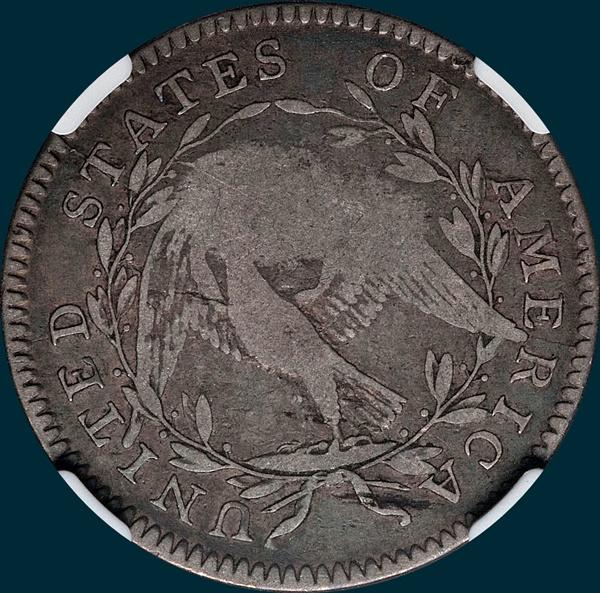 1794 Emission Sequence Number for O-105: 3
Top five condition census coins from last 10 years of auction and sale records (O-105):
08/18 Heritage (ANA-Philly) PCGS AU58 CAC (Eliasberg)
03/12 Stack's-B (Baltimore) NGC AU53
08/15 Stack's-B (ANA-Chicago) NGC XF45
11/13 Heritage (Newman) NGC XF45+
​​​​​​​11/19 Stack's-B (Nov Baltimore) PCGS (S) VF35 (Garrett)
Top five condition census coins from last 10 years of auction and sale records (O-105a):
07/08 Stack's (Berngard-Baltimore) NGC AU53
​08/18 Heritage (ANA-Philly) NGC VF25
01/20 Heritage (FUN-Orlando) NGC VF20 ​​​​​​​
07/16 Heritage (FUN-Orlando) NGC VF20 det (repaired) (Hilt)
01/14 Heritage (FUN-Orlando) NGC VF20 det (corrosion, whizzed)