1810 O-102 R1 Capped Bust Half Dollar
Obverse: 2
Reverse: B

O-102 R1 is beklow, O-102a R2 at bottom

The O-102 is one of the easier marriages to obtain, with a decent run of AU and MS survivors. Well struck examples on the other hand extremely rare and command a premium.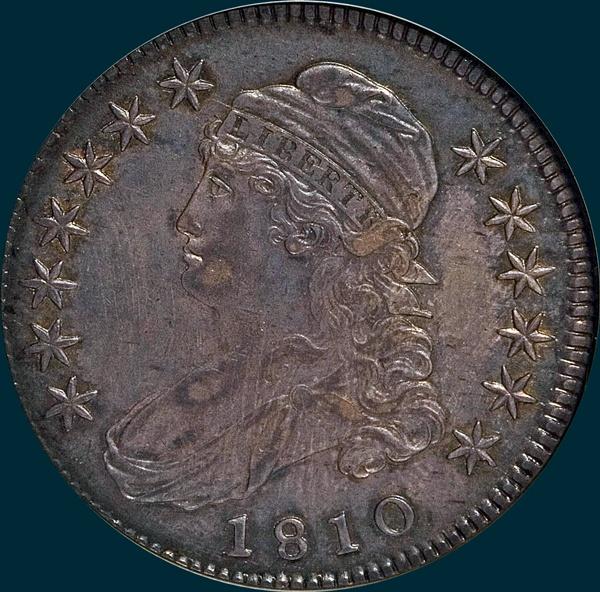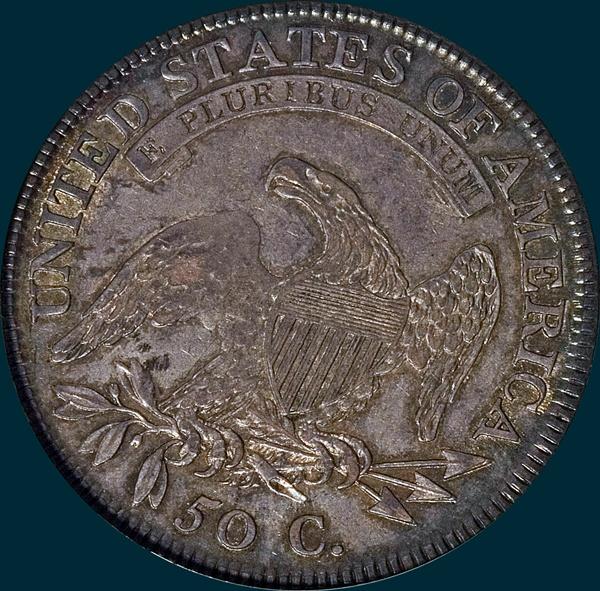 Variety Attribution: Obverse-Stars all large and sharp. Date is 9 3/4 mm. and small with decided slant to left. Star 12 has a small extra point down toward curl and upper lip has small defect giving appearance of a hairlip. Most specimens show a fine die crack at base of date extending left toward stars.

O-102a: At the "A" die stare, there is a fine die crack at base of 18, which circles to the left, becomes heavier, and now extends to star 12 and 13 to the right. Weakness of strike is evident at chin.


Reverse- 50 C. is 1 3/4 mm. Arrow to A is 3/4 mm. The T in UNITED is recut over a much lower T. Arrowheads are separated and all three are recut, the two upper ones are the most noticeable.

O-102a: There is a fine die crack encircling most of the reverse at or near top of legend.

PCGS Graded XF45. A nice gray dirt coin with more luster than a typical 45. Think the strike knocked the grade down by 5 points.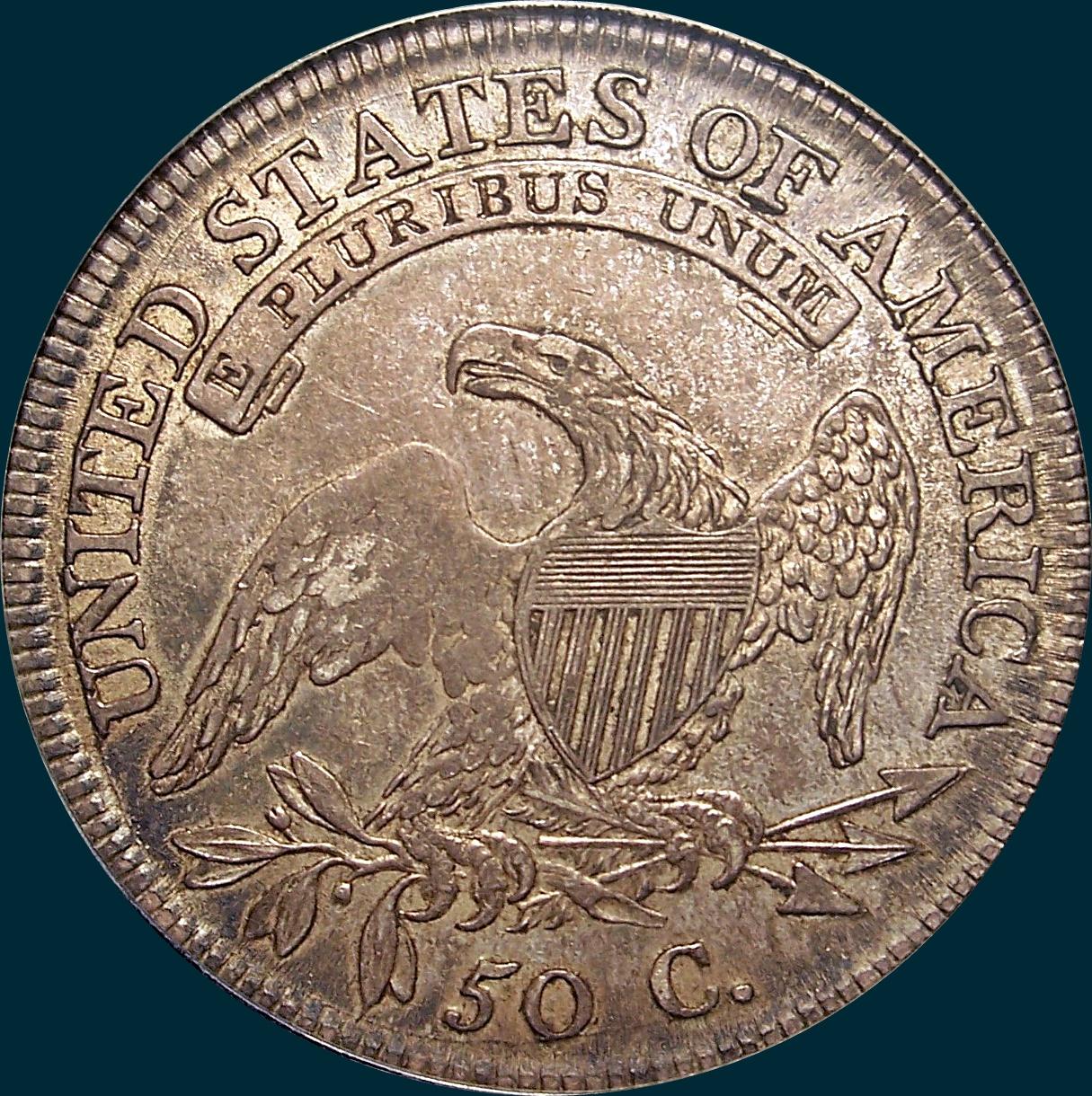 1810 Leaman-Gunnet Emission Sequence Number for O-102: 2
Overall Number: 31
Top five condition census coins from last 10 years of auction and sale records O-102:
01/20 Heritage (FUN-Orlando) PCGS (S) MS63
01/15 Heritage (FUN-Orlando) PCGS MS63 CAC (Intermediate die state, former NGC MS63)
07/16 Heritage (FUN-Orlando) PCGS MS62 (Busthalfaddict does not know if this is the Palmer coin or not)
07/09 Downey FPL PCGS MS62 (Palmer)
11/19 Stack's-B (Baltimore) PCGS (S) MS61
Top five condition census coins from last 10 years of auction and sale records O-102a:
02/16 Legend (Regency XVI) PCGS MS64 (ex Link)
09/18 Legend (Regency-XXVIII) PCGS MS64 (former NGC MS64 (Ex-Minot))
09/17 Downey FPL PCGS MS63 CAC (Hamilton)
10/15 Heritage (New York) NGC MS61
04/15 Heritage (CSNS-Chicago) PCGS AU58 (former NGC MS61)