1809 O-103 R1 Capped Bust Half Dollar
Obverse: 3
Reverse: B

There are several decent high grade examples of this die marriage as would expected from an R1. This one may be the most common 1809, topping off at MS65. Look for well struck examples.


NGC Graded AU55. Powder blue, brown, orange and yellow toning coat this one. A couple of obverse minor pin scratches can be noted in the Liberty neck area. The center of Miss Liberty is weak, which is typical. Edge lettering is a little off, with OR and HALF reading ORHALF and a large space with a trench between DOLLAR and FIFTY. From Heritage:
Deep golden-brown, cobalt-blue, and forest-green envelop this partly lustrous representative. Evaluation beneath a loupe and a strong light locates the occasional moderate mark.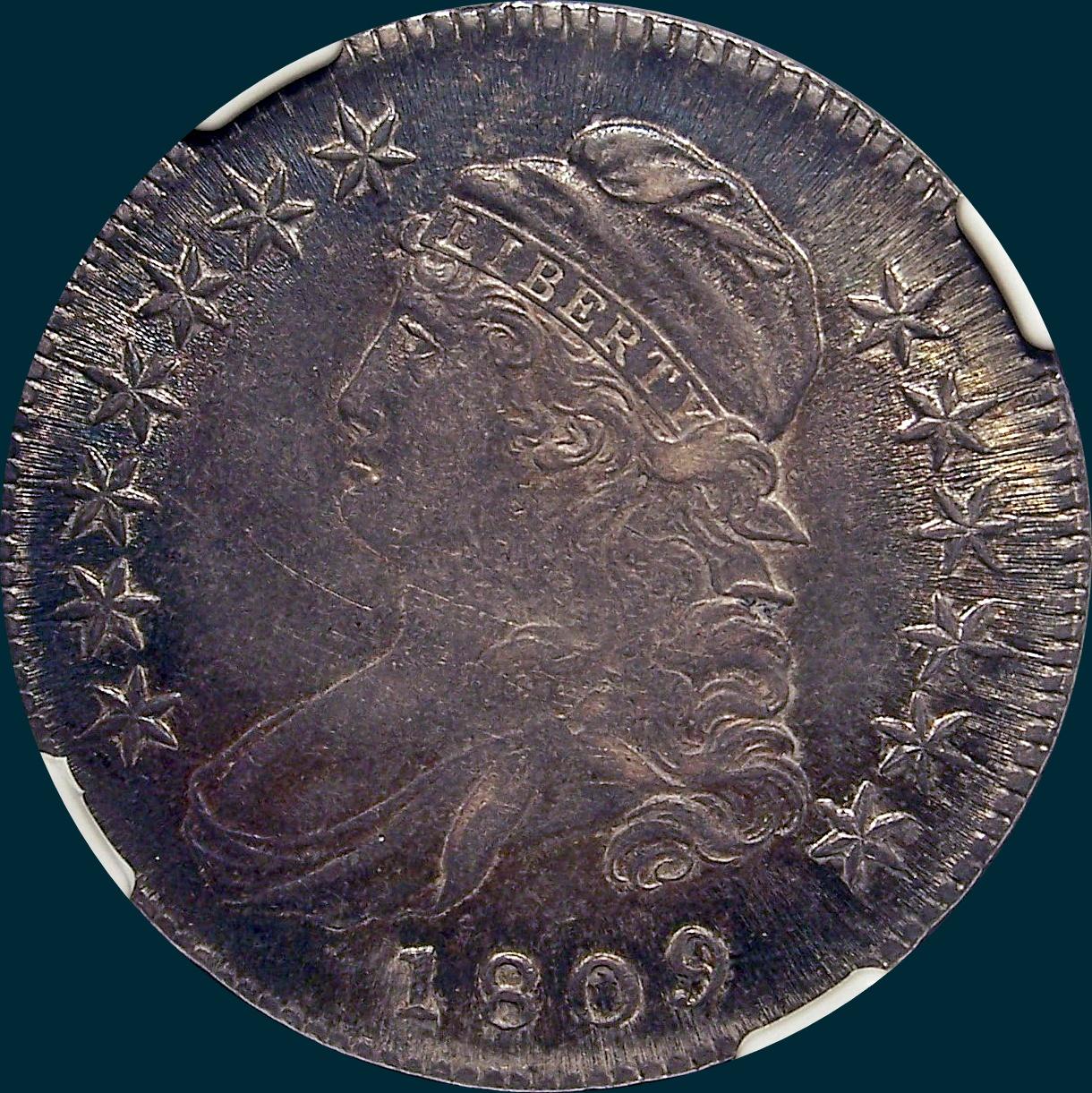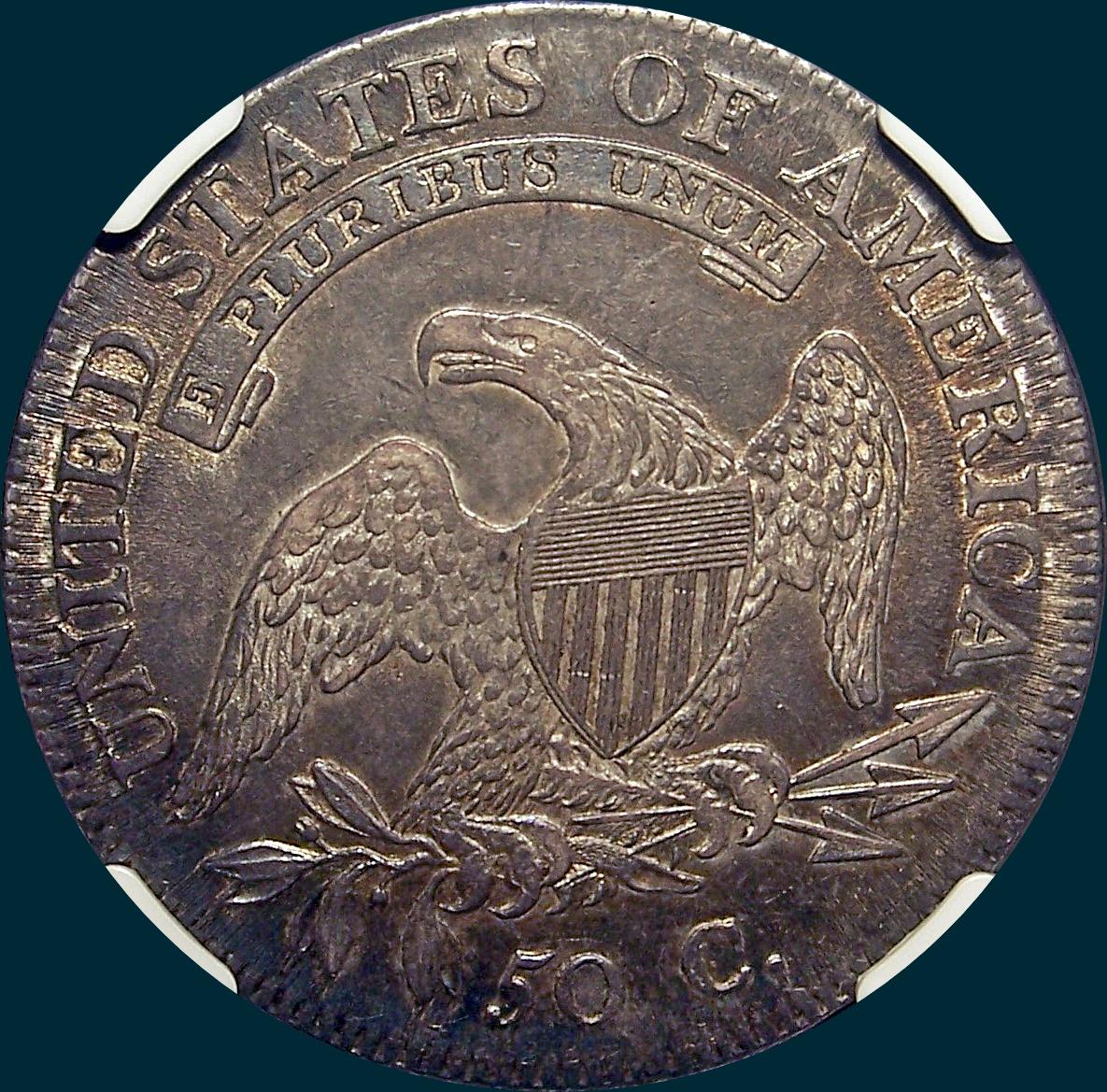 Variety Attribution: Obverse-Stars large and well struck. Star 13 has a scalloped point toward curl. Date is 9 1/2 mm figures are set irregular, 18 is wider than 809 and 9 leans sharply to the right. There are one or more tiny lumps, extra points or small lines at or near every inside star point. Die line close to star 5 near inner point.


Reverse-50 C. is 2 mm. Arrowheads ribbed and separated. Base of M higher than base of A and lower than base of E and all nearly touch. There are two fine straight lines from base of A up through left serif of M. Right sides of D-E and T-I are in line. A long defect line extends about 2 mm. upward into right wing, from corner of shield.

Some edge pics, starting with AR at right below, then the FIFTY is below the first prong and FTY in pic two. Cents appears to be mangled, and starts before prong three in pic two, ending in pic three. ORHALF is all run together and ends up under prong four, with A in the middle of pic four with a weak beginning for DOLLAR at right running under prong 1.



1809 Leaman-Gunnet Emission Sequence Number for O-103: 14
Overall Number: 28
Top five condition census coins from last 10 years of auction and sale records:
01/20 Heritage (FUN-Orlando) PCGS (S) MS66 (Friend)
03/12 Stack's-Bowers (Baltimore) PCGS MS65 CAC
04/10 Heritage (Frederick CSNS) NGC MS65
10/08 Heritage (Dallas) NGC MS64
07/15 Heritage (FUN-Orlando) NGC MS63* CAC (Newman)