1795 O-120 R6+ Flowing Hair Half Dollar
Obverse: 11
Reverse: N (Third Marriage, first used as Rev B, O-102, 1794)
16-17 known

Another true rarity, although there was a recent appearance by an MS example, a tough marriage by any measure. Hilt also had one in his collection that was sold recently, an F15.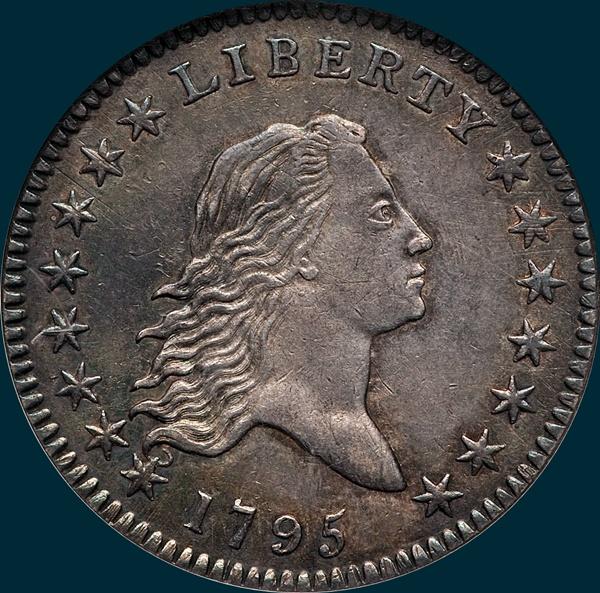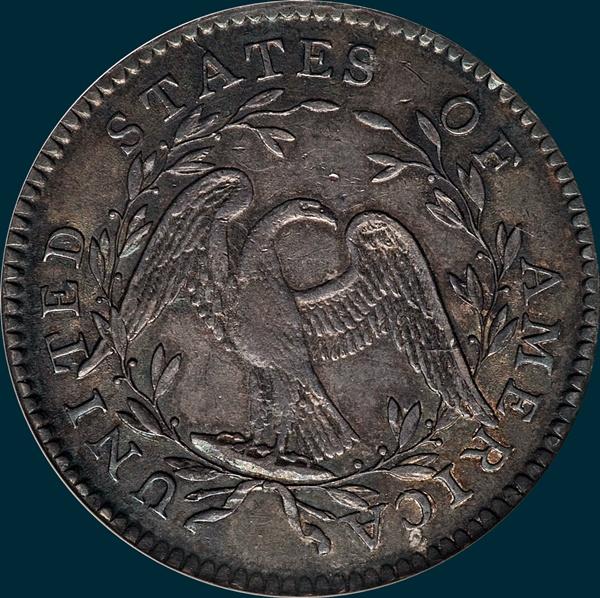 1795 Emission Sequence Number for O-120: 4
Variety Attribution: Obverse-Star 1 pierces a slender curl with the star point showing well inside the curl. Point of star 2 points diectly at end of second curl and they are very close but do not touch. Star 15 is distant from end of bust, with one point parallel to but well above upper edge of same. A fine die crack runs from the edge through 7 to the bust.

Reverse- 17 berries 9 left and 8 right and the only such division with four berries under the right wing , 3 inside and 1 outside. CA in AMERICA is recut. Lower leaf is connected to A3. Leaf under I in AMERICA nearly touches right base.
Top five condition census coins from last 10 years of auction and sale records:
01/15 Heritage (FUN-Orlando) NGC MS62
04/10 Heritage (Frederick-CSNS) NCS XF40 det (improper clean)
08/18 Downey MBS 47 (ANA-Philly) PCGS VF30 (Summers, Link, Osborne)
​​​​​​​11/19 Stack's-B (Nov Baltimore) PCGS (S) VF20 Det (Cleaned) ​​​​​​​

08/18 Downey MBS 47 (ANA-Philly)
PCGS VF20 (Merrill)