1795 O-122 R5 Flowing Hair Half Dollar
Obverse: 13
Reverse: N (Fifth Marriage, first used as Rev B, O-102, 1794)
There are somewhere around 50 of this Marriage extant. The best are just 4 AU's, with 2 problem free AU50's and 1 AU55 with adjustment marks at the top of the census.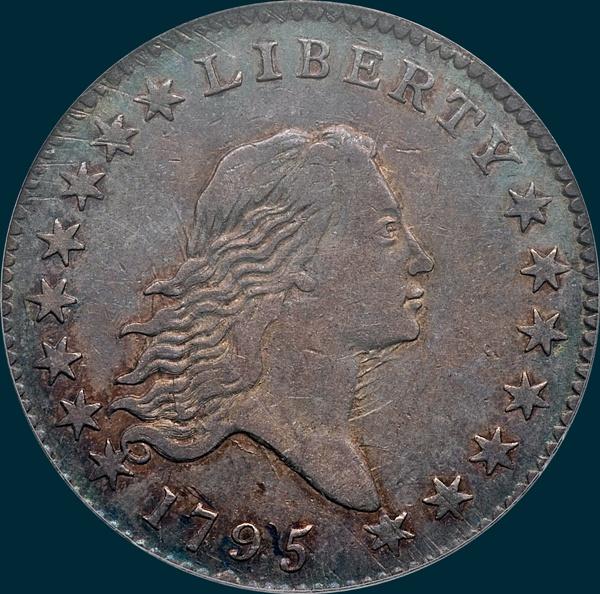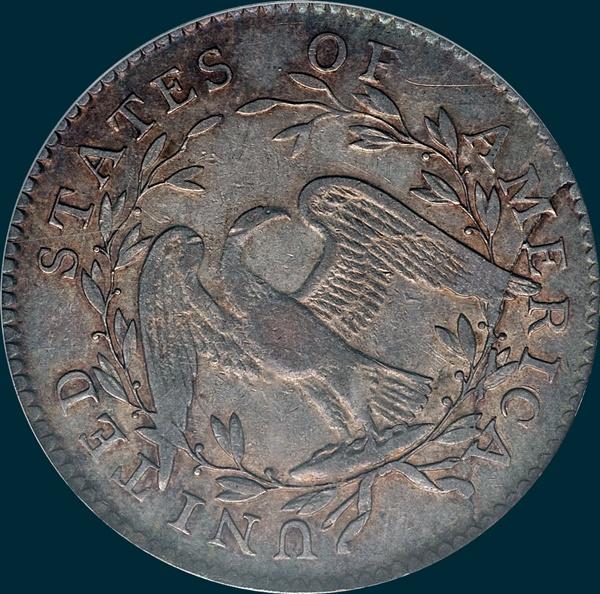 Variety Attribution: Obverse-Star 1 barely pierces. Star 2 is clear of second curl. Star 15 touches bust near upper end of same. Date is 8 1/2 mm.

Reverse- 17 berries 9 left and 8 right and the only such division with four berries under the right wing , 3 inside and 1 outside. CA in AMERICA is recut. Lower leaf is connected to A3. Leaf under I in AMERICA nearly touches right base. There is a heavy die break from milling down through M, across left base of E, end of wing and base of A to rim below right ribbon. This is the only 9-8 division with four berries under right wing.
1795 Emission Sequence Number for O-122: 5
Top five condition census coins from last 10 years of auction and sale records:
09/18 Heritage (Long Beach) NGC AU55 (Lake Goodwin)
01/15 Heritage (FUN-Orlando) PCGS AU50 det (repaired)
02/11 Heritage (Long Beach) PCGS AU50
04/09 Heritage (CSNS-Cincinnati) PCGS AU50
04/12 Downey MBS 35 (CSNS-Bluegrass) PCGS XF45 (Light scratches rev)