A little info about 1823 Capped Bust Half Dollars by Lance Keigwin
1823 gave us some fun varieties due to weird 3 numerals in the date. We have the broken 3, patched 3, ugly 3...even the tampered-with 3.

The 3 punch had not been used in 10 years and the new style punch, with its curvy upper loop (as opposed to a straight top 3) is believed to have been defective. But deemed good enough. It was used to produce O.101 broken 3 halves. Al Overton suggested that the top half of a 2 punch was used and that is why the 3 appears broken. But diagnostics prove the shape was not correct. Early research blamed an inept Mint worker, substituting for a gravely ill Robert Scot (Kneass was not hired until Jan 1824). It is illogical to assume he blundered just once and afterward produced flawless 3's.

(compare the numeral 3 styles)



Whatever the case the broken 3 variety is very collectible and it took a few purchases before I acquired the one below. It was submitted for photographing and I bought it on the spot.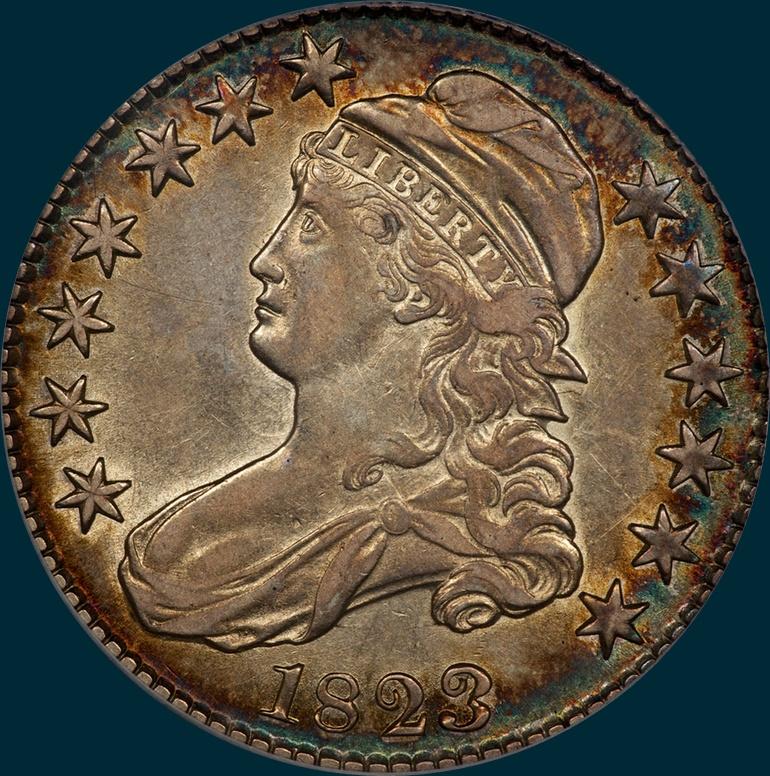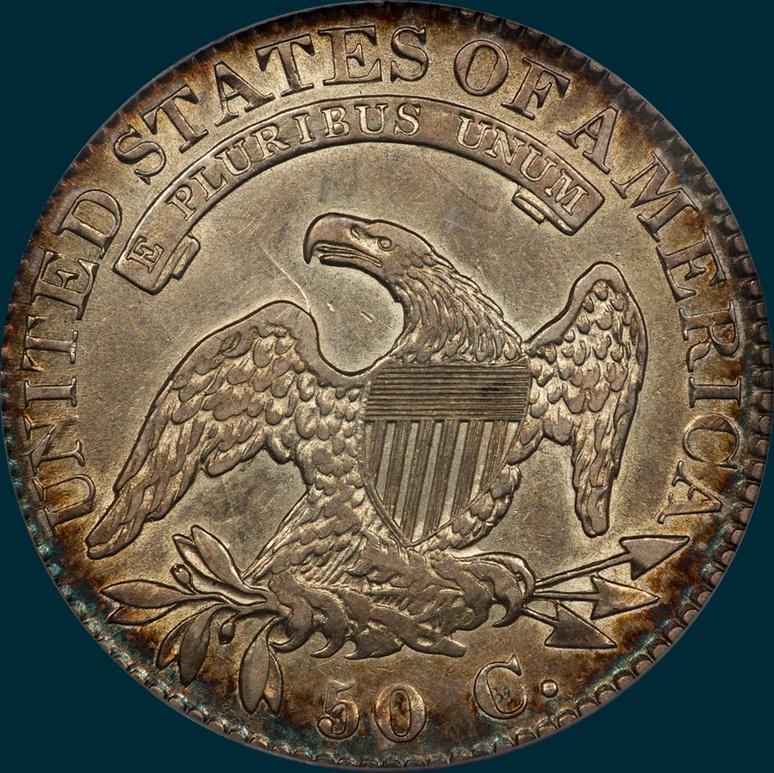 At some point Mint officials chose to touch up the working die that had been producing broken 3 varieties. The results would turn out less than graceful.

The softened die was struck with a short blunt punch to impart a "connection" to the separated 3 pieces and the "patched 3" was born. The die was placed back in service (O.101a) and later mated to a new reverse (O.102), giving us two patched-3 die marriages.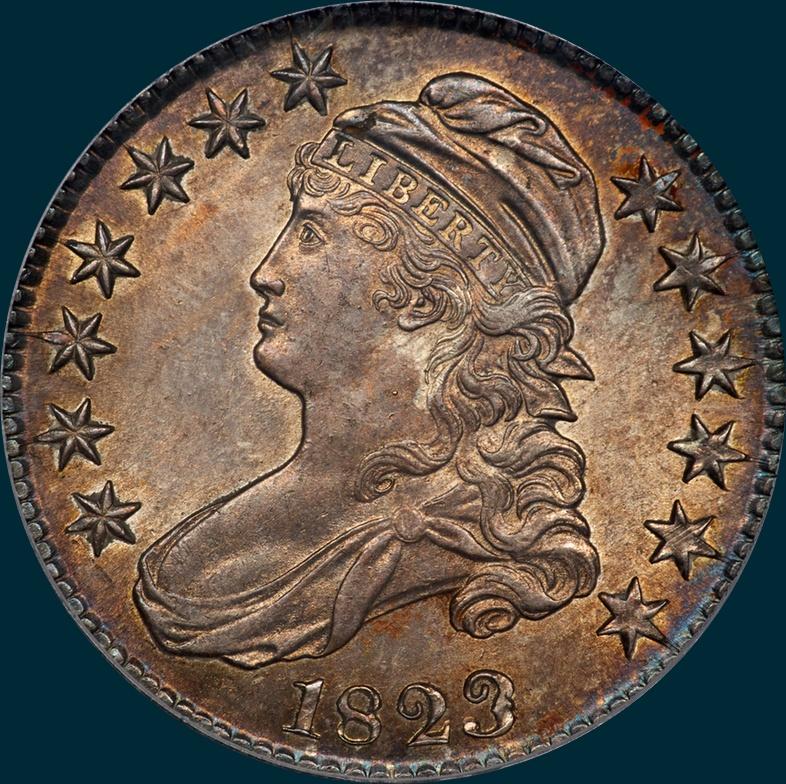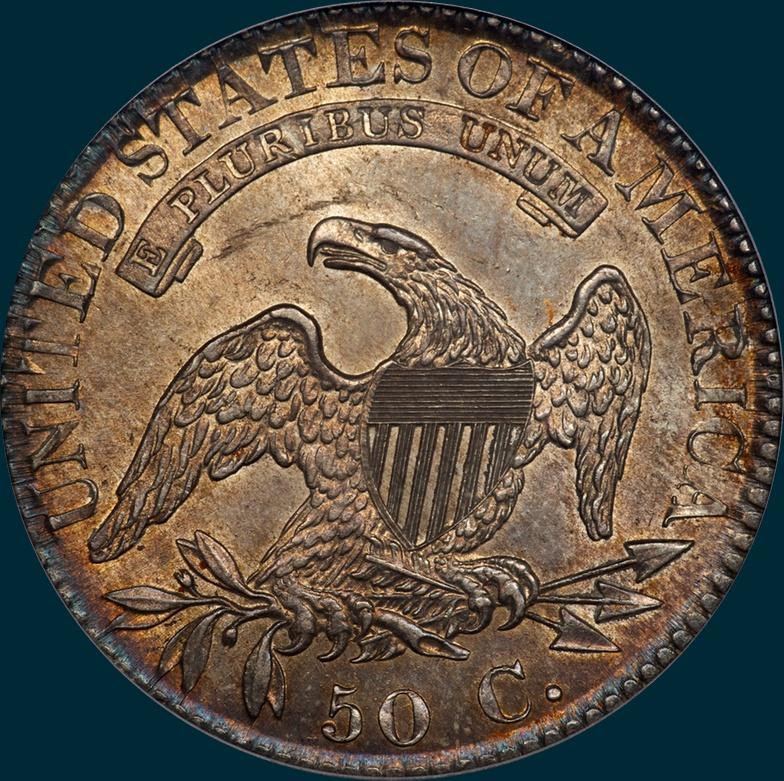 The O.110 was the 4th die pair in the 1823 emission sequence (which began with O.109). It followed the broken 101 and patched 101a & 102 and gave us the "ugly 3" (O.110a), probably the most popular of the collectible 3's. The truly ugly 3 was the result of a die crack from the rim upward which simply broke away the right side of the numeral. It was not from further Mint meddling.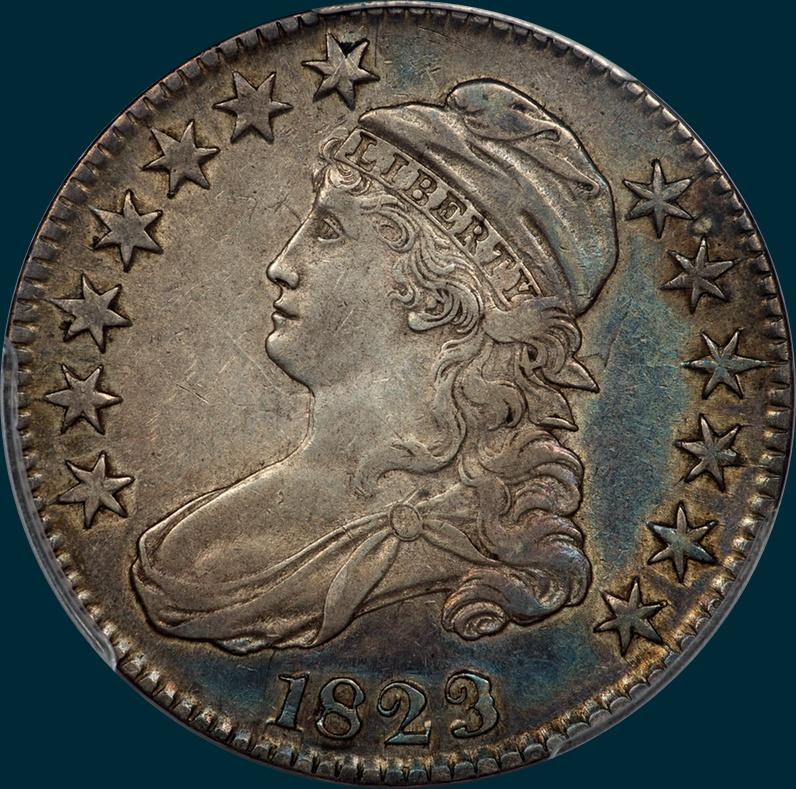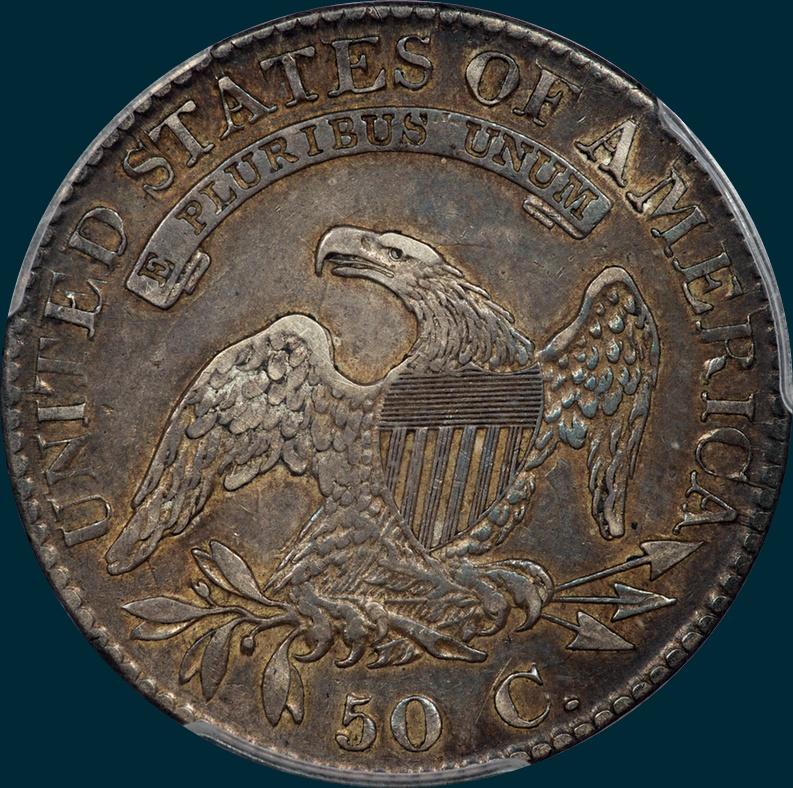 Lastly we have the "tampered with" 3 variety (O.106). It doesn't earn respect as a major Redbook variety. And it is probably misnamed. Researchers figure it was nothing more than a simple die chip. But it further illustrates the difficulties the Mint was having with the new stylized 3 punch. (The 108a is yet another example of a repaired 3.)