1820 O-104 R4+, Knob 2, Capped Bust Half Dollar
Obverse: 4
Reverse: C (Second Marriage)
O-104 R4+ below, O-104a R7? At bottom

A very scarce die marriage but there is a group of MS and AU specimens available up to MS64. This one does not appear often and always commands a premium. Late die state is extremely rare.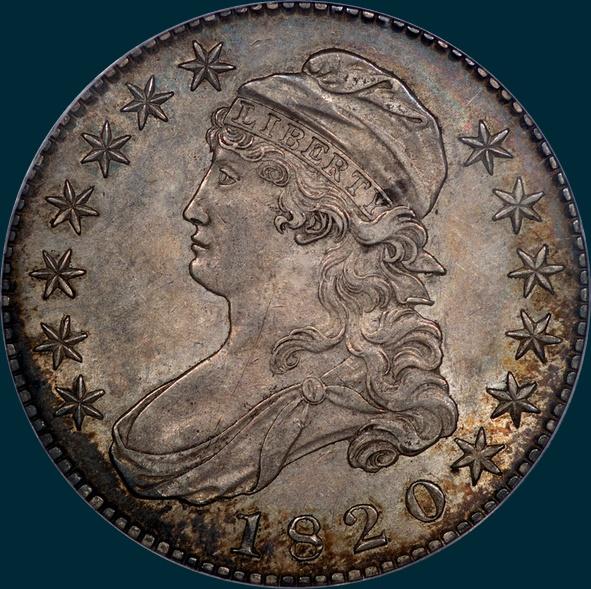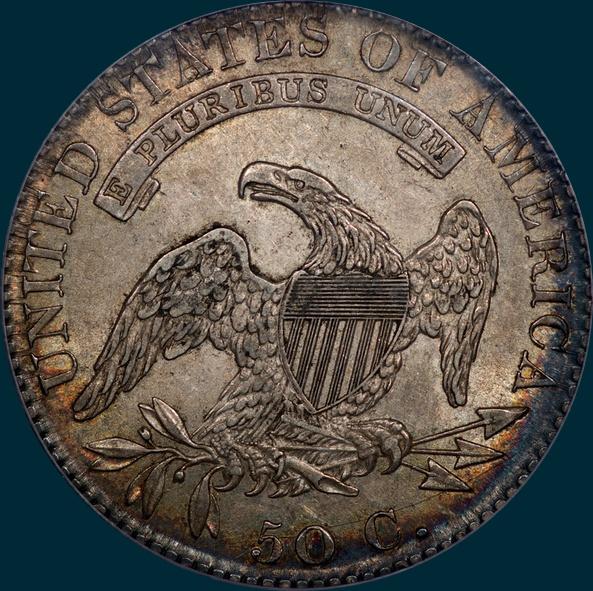 Variety Attribution: Obverse-Star 2 is recut with two distinct upper right points. The date is 11 mm., and one of the widest of the bust series. A tall straight open top knobbed 2, with a square base.
O-104: Reverse- 50C is 1 3/4 mm. Arrow to A is 3/4 mm. Narrow A's with small serifs at base. Most early specimens show that a second T in STATES has been punched over a first attempt that was 1 mm. too low. Most specimens show a die crack througth 50 C., and across lower arrowpoint to edge. Also a crack through RI toward tip of right wing.
O-104a: Cracks through RI to tip of right wing and 50 C are heavier and a die chip at edge below center pair of leaves.

Although the 'a' diagnostics are difficult to see in the below images, the amount of die wear and lack of milling are the first bit of diagnostics.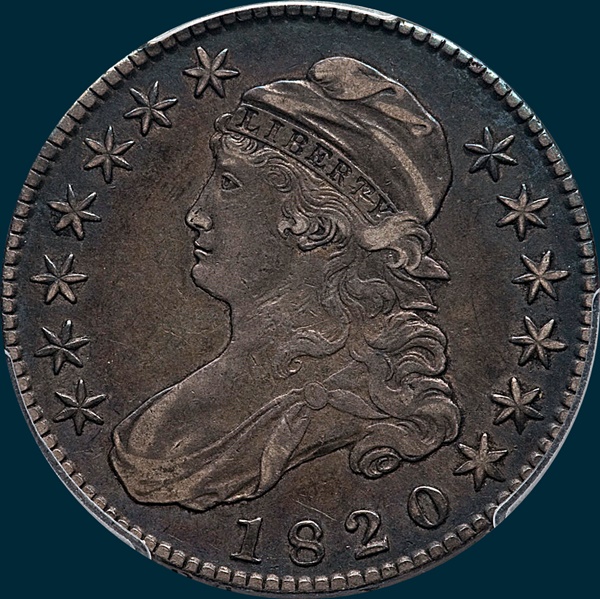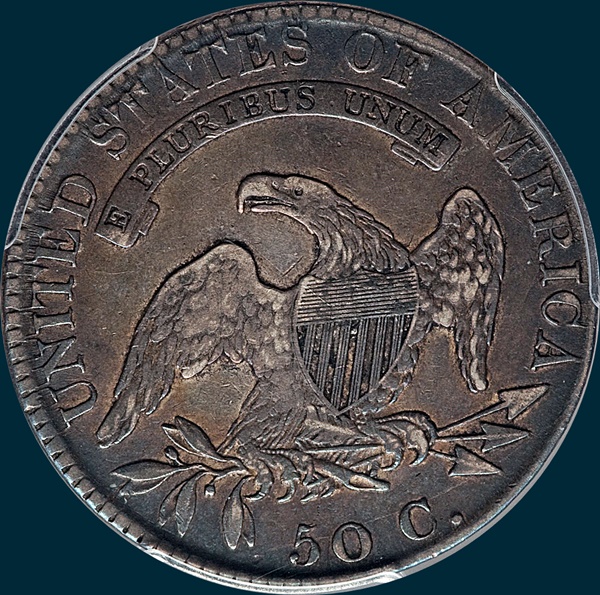 1820 Leaman-Gunnet Emission Sequence Number for O-104: 4
Overall Number: 129
Top five condition census coins from last 10 years of auction and sale records (O-104):
​01/19 Heritage (FUN-Orlando) PCGS (S) MS64 (Link, Friend) (former PCGS MS63
(former NGC MS63))
01/14 Heritage(FUN-Orlando) PCGS MS64
12/08 Alpine Numismatics FPL PCGS MS64
08/15 Downey MBS 41 PCGS MS63
11/13 Heritage (Newman) NGC MS61
Top five condition census coins from last 10 years of auction and sale records (O-104a):
01/19 Heritage (FUN-Orlando) PCGS XF45

08/17 Heritage (ANA-Dallas) PCGS VF20
08/18 Downey MBS47 (ANA-Philly) PCGS VF Det (Link)