1814 O-103 R1 Capped Bust Half Dollar
Obverse: 3
Reverse: C
Perhaps the most common 1814 die pair. This marriage is well known for its prominent die crack on the reverse, and for having many stages of die clashing. The finest example is an MS68 amoung several other Gem examples.

PCGS Graded AU 55. Beautiful coin with almost full luster. I think the graders are mistaking die wear for circulation wear. Almost no contact marks on this, There is a pinch by the Cap/Arrows making this one a Half-Guido. See my 1810 O-105 page for details. Edge reads DOLLAR * FIFTY CENTS HALF A. The OR is missing, which should be near the pinch. If you look closely at the cheek, you can see the roughness of the die in the impression. Lots of clash marks as well. From Heritage: The heavy die line connecting the wing to the scroll attributes this popular Overton marriage. Gunmetal-gray and chestnut-tan occupy most of this satiny Choice AU half, while the margins display deeper blue-green and russet shades. The dentils are merged on the obverse near 1 o'clock, and sunken on the opposite portion of the reverse, as made and a puzzle for the specialist to ponder.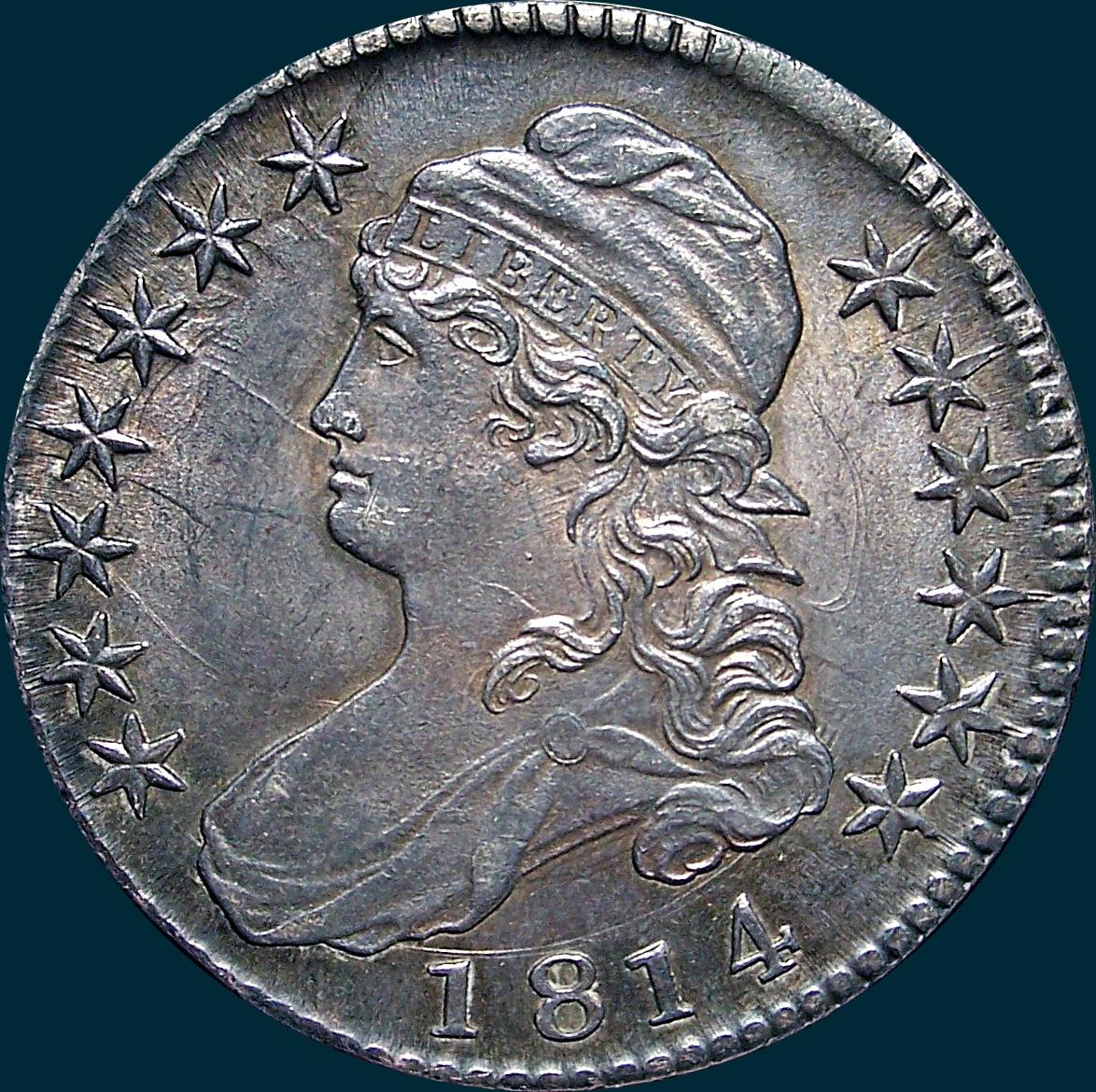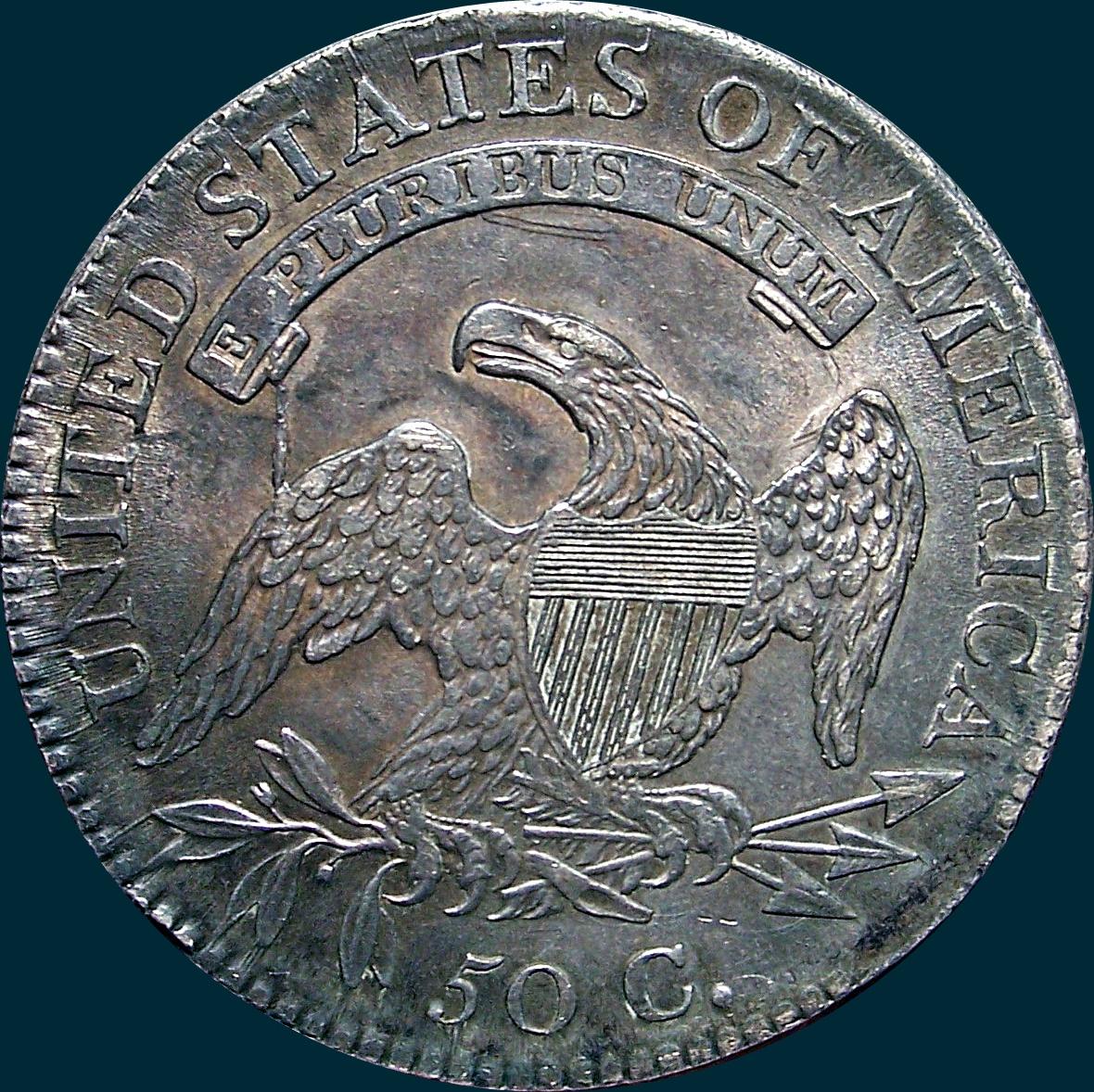 Below is the Star first introduced on the edge for 1814.




The word OR is missing (would be at the pinch).




Variety Attribution: Obverse-date is 9 3/4 mm. And 81 is much closer than 18 or 14. Most specimens show numerous clash marks. Star 7 junction of upper and lower curls.

Reverse: 50 C is 1 1/2 mm. Arrow to A is 3/4 mm. Center dot is between crossbars 3 and 4. The heavy die defect ridge joins central part of left wing to scroll below E.
1814 Leaman-Gunnet Emission Sequence Number for O-103: 8
Overall Number: 80
Top five condition census coins from last 10 years of auction and sale records:
05/12 Heritage (Long Beach) NGC MS68*
04/19 Heritage (CSNS-Chicago) PCGS (S) MS66+ CAC (former NGC MS67 (Kaufman))
​09/18 Legend (Regency-XXVIII) PCGS MS66+ CAC (former NGC MS66 01/12, Gardner)
01/16 Heritage (FUN-Tampa) PCGS MS66
01/12 Heritage (FUN-Orlando) PCGS MS66 (Kenywood)