1795 O-111 R4+ Flowing Hair Half Dollar
Obverse: 6
Reverse: I
1795 over 1795, 3 leaf variety

This neat die marriage has the date 1795 re-cut over a lower cut 1795. The finest was the recently sold AU58 Newman example, with only one other AU coin making itself known. Though there is a group of XF and VF examples, most are lower grade.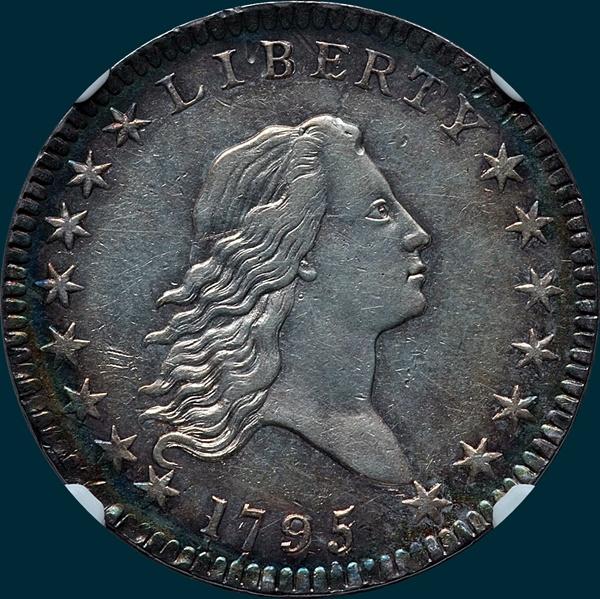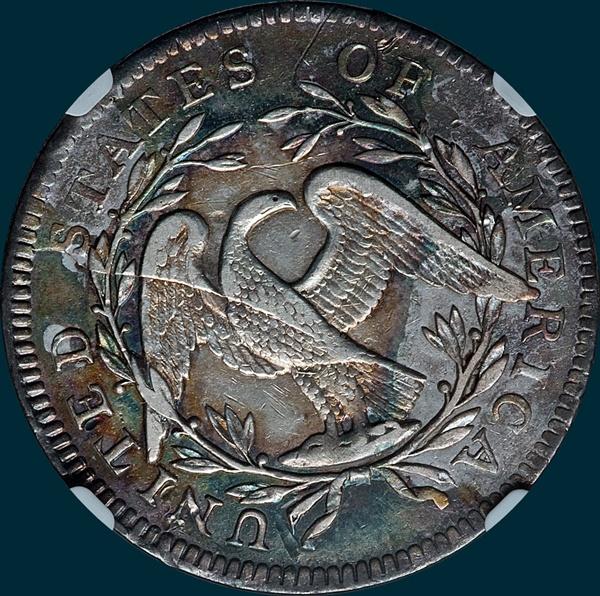 1795 Emission Sequence Number for O-111: 19

Variety Attribution: Obverse-Point of star 1 touches tip of lowest curl. Star 15 nearly touches end of bust. Date is 7 3/4 mm. and double cut with first date very low, (175 touches milling). Final date much higher leaving nearly half of first date showing. BE in LIBERTY also recut.

Reverse- 16 Berries, 9 left and 7 right, the only such berry division, but this reverse is most famous as the unique 3 leaf variety, being the only 1795 reverse with a cluster of 3 leaves under each wing inside the wreath (all others have 2). there is a heavy die break from eagle's body across left wing and wreath to lower edge of first S in STATES and milling.

Top five condition census coins from last 10 years of auction and sale records :
11/13 Heritage (Newman) NGC AU58

07/08 Downey FPL (ANA-Meyer) PCGS AU50 det (old clean)

02/07 Goldberg (Pre-Long Beach) NGC XF40

01/07 Superior (Elite-Orlando) NGC XF40

05/06 Stack's (May Sale) NGC XF40