1795 O-129 R5 Flowing Hair Half Dollar
Obverse: 18
Reverse: T
O-129 R5 below, O-129a R7? at bottom
S over D variety

Another tough variety, with very few of the later die state making appearances, and maybe 4 or 5 AU and MS coins accounted for. Most examples are available in low grade.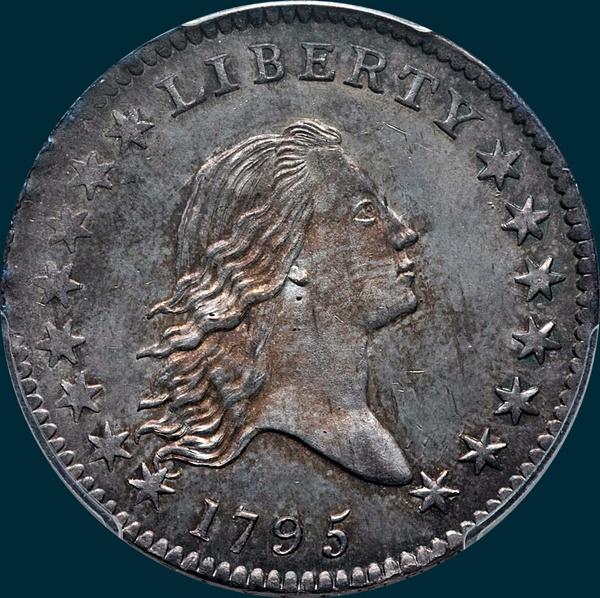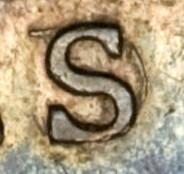 Variety Attribution: Obverse-Point of star 1 pierces well through the lower curl, which forms an open hook with a blunt end. Star 2 point is close to left curve of second curl. Point of bust centered in crotch of star 15 and close to it. Date is 8 mm. Mouth open.


O-129: Reverse- 17 berries 8 left and 9 right, the only reverse with this division. The word STATED was first cut in error and the second S was cut over D. A low oblong defect lump is between D and S. A die crack from edge above A2 through M.

O-129a: Vertical crack from near ribbon straight up across eagle's head to upper edge.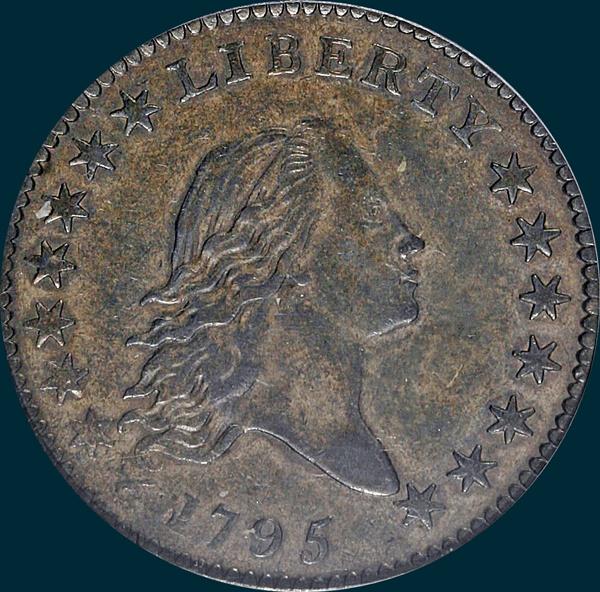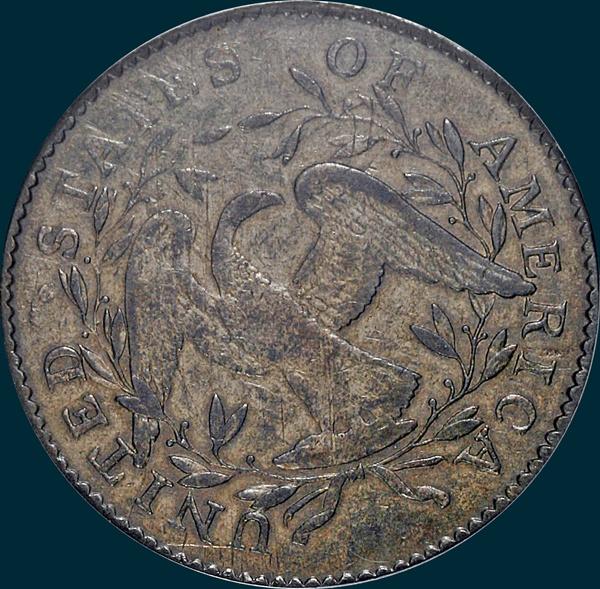 1795 Emission Sequence Number for O-129: 7
Top five condition census coins from last 10 years of auction and sale records (O-129):
04/15 Heritage (CSNS-Chicago) PCGS MS63+ CAC
03/09 Heritage (Baltimore) NGC AU55
09/18 Heritage (Long Beach) PCGS XF40 det (tooled) (Lake Goodwin)
08/15 Heritage (ANA-Chicago) NGC XF40
07/08 Heritage (ANA-Baltimore) NCS XF40 det (rim ding, plan flaw rev)
Top five condition census coins from last 10 years of auction and sale records (O-129a):
01/08 Heritage (FUN-Orlando) PCGS XF45
11/18 Heritage (Dallas) PCGS VF25
07/08 Heritage (ANA-Baltimore) PCGS VF25
02/12 Heritage (Long Beach) PCGS F15
01/18 Heritage (FUN-Tampa) PCGS G06