1805 O-113 R4+ Draped Bust Half Dollar
Obverse 7
Reverse I
The AMBPR states that there are no known sales of the O-113 prime die state without the crack above states. O-113a is below, and close ups of the late die state are at bottom (113a lds, and 113b). With only 3 problem free AU's, and very few XF examples, this one may be more of an R5 judging by sales appearances (I count 24-28 total).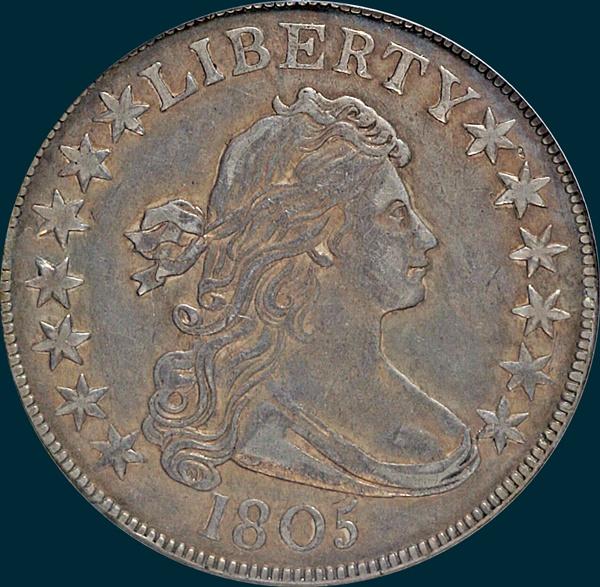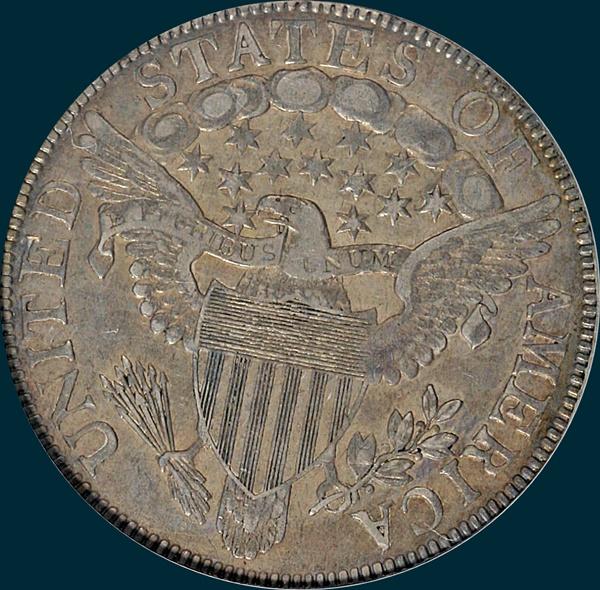 Variety Attribution: Obverse-Star 9 shows recutting. Date is 8 mm. and high. with the 1 very close to curl. A large 80 and slender 5, with well curved top. Stars 1 and 13 nearly touch curl and bust.

O-113a: Reverse- 5 berries, the two lowest ones have very short stems. Leaf close below I with point ending just left of base of I. Star attached to beak and point of beak shows below star point. AME very close at base. Die crack at top of MERI.
O-113b: Die crack above AMERICA develops into cud.
Progression of the crack is below, the bottom being the full-blown "b" (R7) die state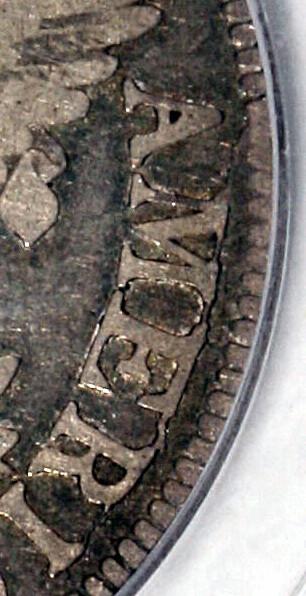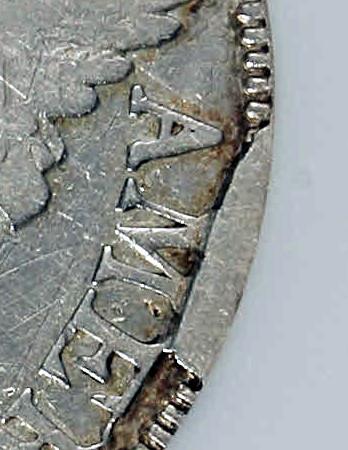 1805 Emission Sequence Number for O-113: 1
Top five condition census coins from last 10 years of auction and sale records (O-113a unless otherwise noted):
​​​​​​​10/19 Heritage (October Signature) PCGS (S) AU50 det (Planchet Flaw)
09/15 Heritage (Long Beach) PCGS AU50 (Adj. Marks Obv)
02/18 Heritage (Long Beach)
PCGS AU50
11/19 Stack's-B (Nov Baltimore) PCGS (S) XF40
03/18 Stacks-B (Baltimore) NGC VF35 ("b" die state (R7) cud reverse, Sutton Court)