1827 O-127 R5 Capped Bust Half Dollar
Obverse: 4 (Second Marriage)
Reverse: U

A tough marriage, with a single MS example at the top of the census. The recent Skidaway Island sale actually had three problem free examples for sale. They can be cherried if one is on the ball, but still hard to come by and there is a rather steep premium.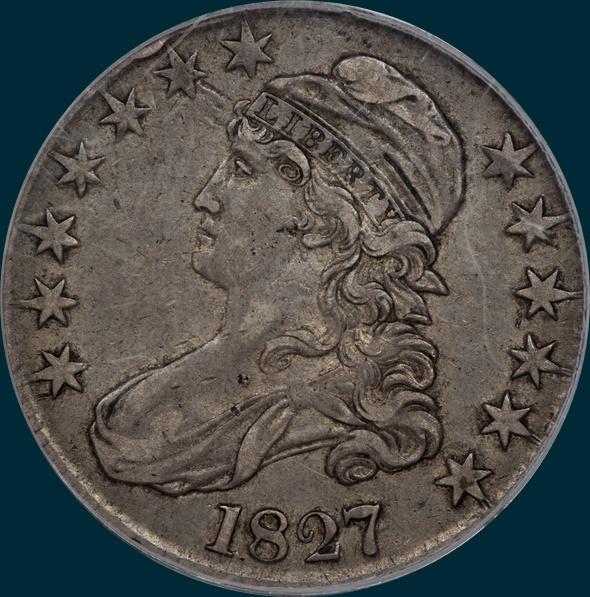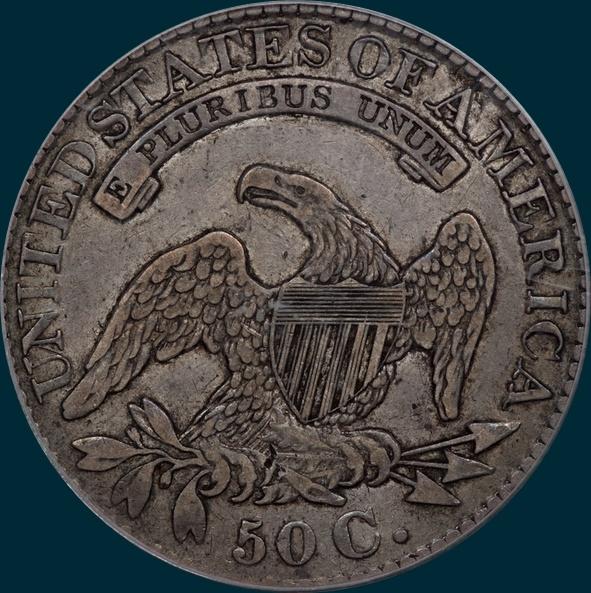 Variety Attribution: Obverse-Date is 8 mm. and evenly spaced. A high upturned serif on 2. Mouth is well open. A tiny pointed serif at top right of 7.
Reverse- 50 C. is 1 mm. with a large C. Arrow to A is 3/4 mm. Right side of T and left side of I in line.Center line of stripe 5 through 4 crossbars. Besides the center line of stripe 5, there are several other lines extending to crossbars 2 and 3.
1827 Leaman-Gunnet Emission Sequence Number for O-127: 39
Overall Number: 260
Top five condition census coins from last 10 years of auction and sale records:
​​​​​​​02/19 Heritage (Long Beach) PCGS (S) AU55

01/19 Downey MBS 48 NGC AU55
08/16 Downey MBS 43 (ANA-Anahem) PCGS AU55
08/10 Heritage (Witham-Boston) PCGS AU55
01/17 Downey MBS 44 PCGS AU53