1809 O-111 R2 Capped Bust Half Dollar
Obverse: 6
Reverse: H
O-111 R2 (Prime) is below, O-111a R2 is at bottom. There are O-111a examples with an III edge.
This is my #4 toughest problem free R2's with only 10 AU examples appearing the past 10 years, 3 of those being more than 8 years ago. There are a few MS examples, yet they rarely appear with but 2 MS coins showing up over 10 years.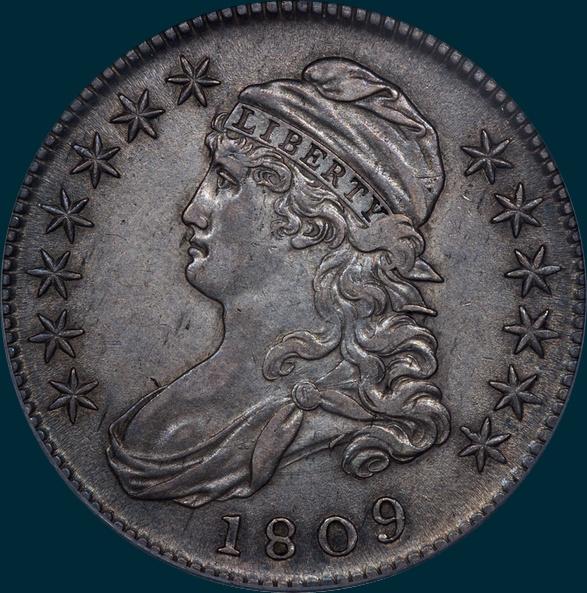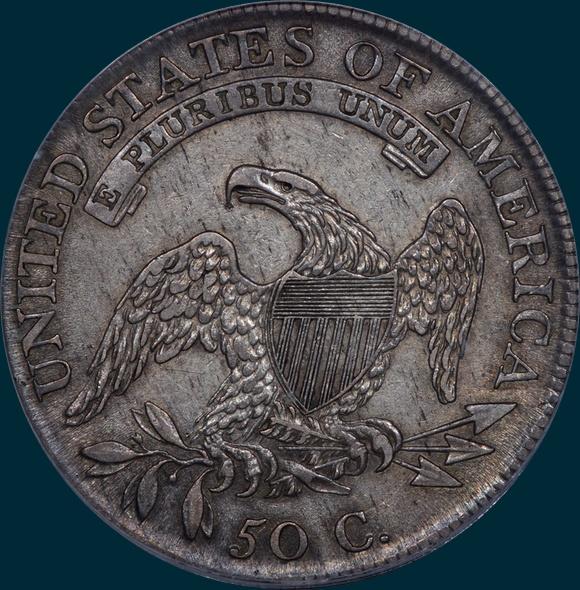 Variety Attribution O-111: Obverse-Milling is usually quite weak and in many cases missing altogether. A prominent defect at lower edge of bust is just above and to left of the main lower curl. Star 13 scalloped point 1/2 mm.from curl. Date is 9 3/4 mm.

O-111: Reverse-Usually no milling at all or at best only a trace on this reverse. 50 C. is 1 1/2 mm. and low. Arrow to A is 3/4 mm. Arrowheads well separated. Stand of E centered under stand of D. Left sides T-I in line.
O-111a: Small die cracks at ED S ATE and below A3.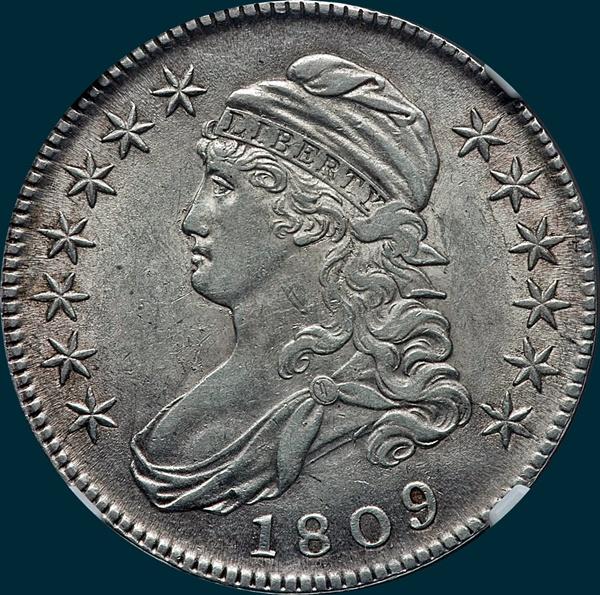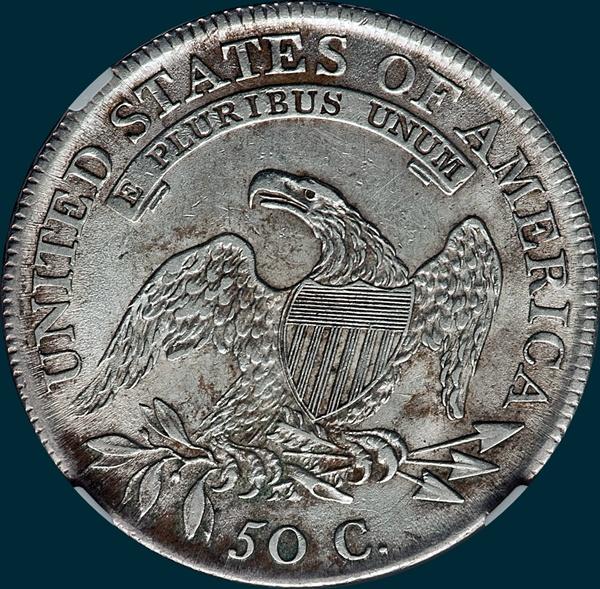 1809 Leaman-Gunnet Emission Sequence Number for O-111: 5
Overall Number: 19
Top five condition census coins from last 10 years of auction and sale records (O-111):
09/16 Heritage (Long Beach) NGC MS64 CAC
08/15 Heritage (ANA-Chicago) NGC MS62 (full dentils)
08/15 Downey MBS 41 PCGS AU55 (full dentils)
02/14 Heritage (ANA-Atlanta) NGC AU55 (full dentils)
11/19 Stack's-B (Baltimore) PCGS (S) AU53 (Full Dentils)
Top five condition census coins from last 10 years of auction and sale records (O-111a):
03/18 Stacks-B (Baltimore) PCGS MS61 (Vanderbilt)
​​
08/19 Heritage (ANA-Chicago) PCGS (S) AU58
03/15 Heritage (Dallas) NGC AU58
04/19 Heritage (CSNS-Chicago) PCGS AU55
09/17 Downey FPL PCGS AU50
​​​​​​​08/17 Heritage (ANA-Denver) PCGS AU50
​​​​​​​(extra included to provide a total AU/MS count)