1806 O-130 R8 Draped Bust Half Dollar
Obverse: 11 (Fourth Marriage? May have been minted prior to O-123 and O-124 so may be first)
Reverse: K (May be first use prior to O-115 since no die cracks)

1 known example! Discovered Jan 2007.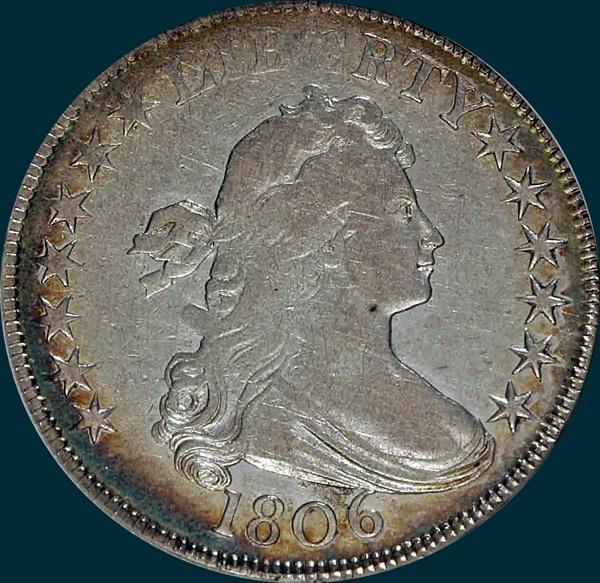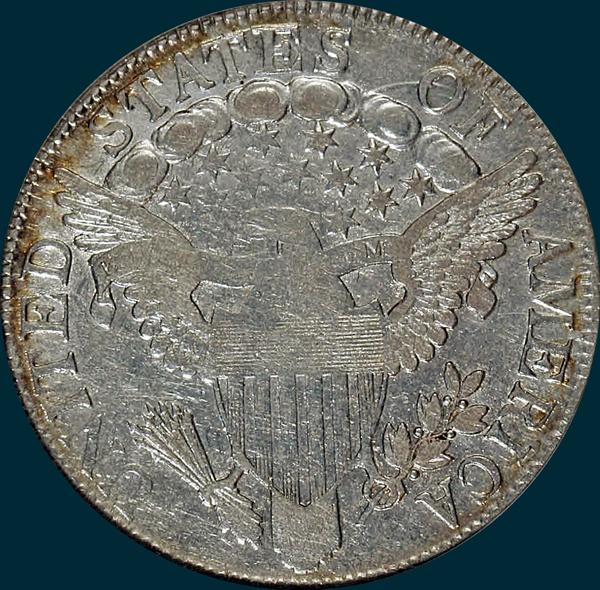 Variety Attribution: Obverse-Star 13 is very close to bust. Date is 8 1/2 mm. large and high, 6 has long curved top that touches bust and 1 touches curl.

Reverse-5 berries and the lower one has no stem. Star point attached solid to beak and lower point of same star is buried in scroll. Point of leaf close to base of I at center. Right base of F missing. Base of first T in states recut. ME joined at base.

1806 Leaman-Gunnet Emission Sequence Number for O-130: 17 (estimated, but not included overall)

Top five condition census coins from last 10 years of auction and sale records :
05/07 Heritage (CSNS-St Louis) NGC VF30