1826 O-112 R2 Capped Bust Half Dollar
Obverse: 8
Reverse: L
O-112 R4+? below, O-112 Intermediate Die state with the first S in STATES filled, at middle, O-112a R2 bottom

Overall an R2, but may be rather scarce without the first S in STATES filled. High grade examples up to MS65 have made appearances in recent auctions. Many examples show the S filled but not the N which is considered an intermediate die state, and is somewhat common.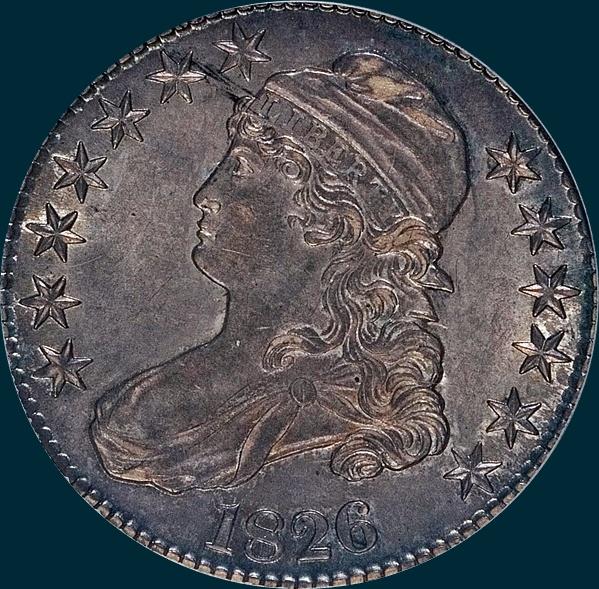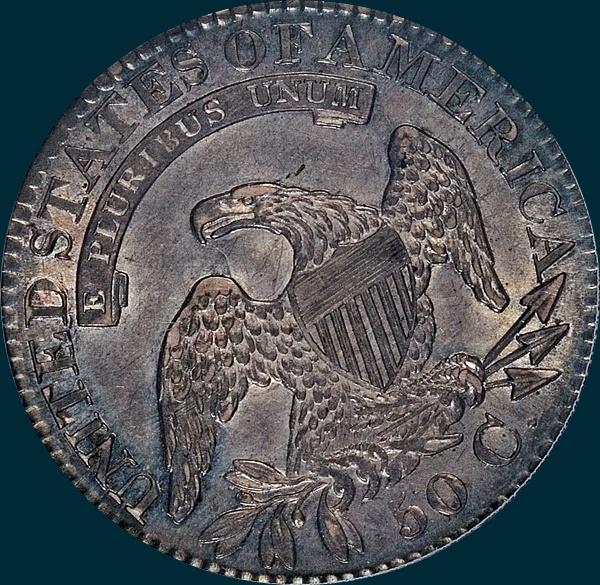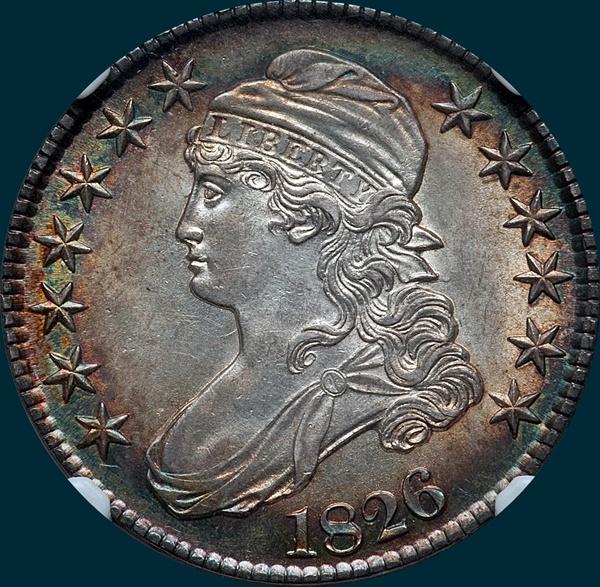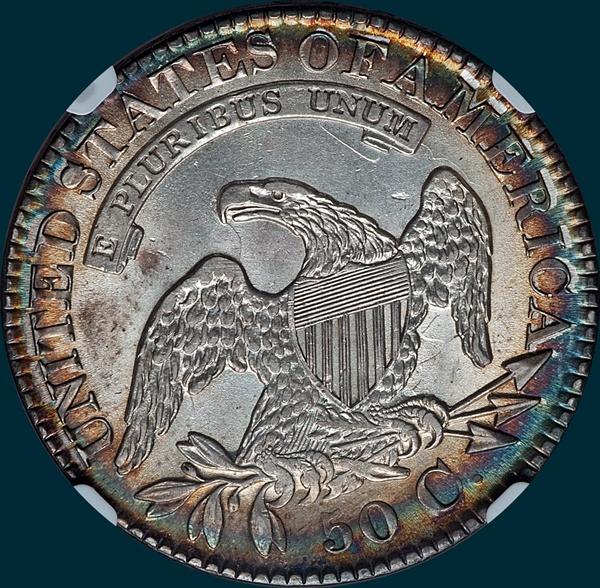 Variety Attribution: Obverse-Stars are large and usually sharp. Date is a close 8 mm. with tall figures. 2 has a straight base, with a tiny serif, tall stand, short curl and sharp point.
O-112: Reverse- 50 C. is 1 1/2 mm. large and high, with a very large C. Arrow to A nearly touch. Many lines from stripes penetrate into crossbars. I is centered under left side of T. The first S in STATES filles in prior to the N in UNITED.

O-112a: Top angle of N in UNITED is filled by chipping of the die as is the top of the first S in STATES.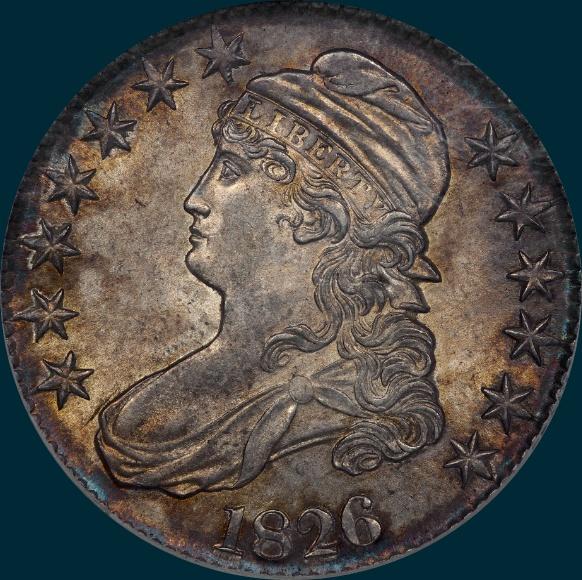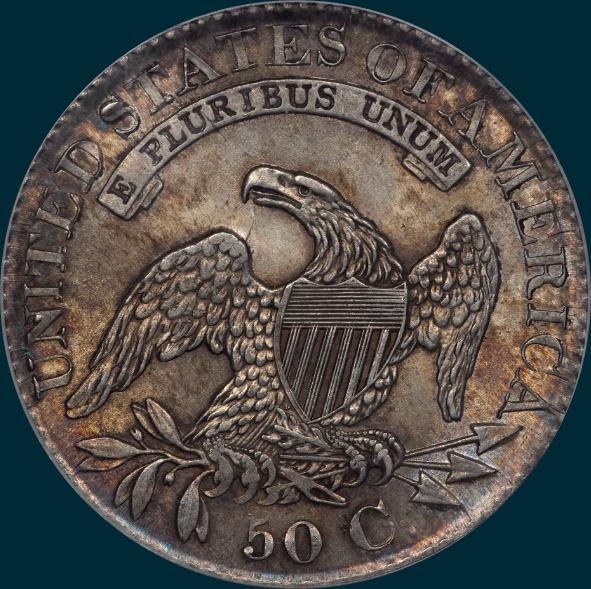 1826 Leaman-Gunnet Emission Sequence Number for O-112: 16
Overall Number: 218
Top five condition census coins from last 10 years of auction and sale records (O-112):
​11/18 Heritage (Dallas) PCGS AU58
​03/18 Stacks-B (Baltimore) PCGS AU58 CAC
​08/18 Downey MBS 47 (ANA Philly) PCGS AU58 CAC (Link)
08/13 Downey MBS 37 (Nomura-Hilgard) PCGS AU58 (Prouty)
08/12 Stack's-B (ANA-Philly) PCGS AU58
Top five condition census coins from last 10 years of auction and sale records (O-112a):
​​​​​​​06/19 Heritage (Long Beach) NGC MS66
​​​​​​​09/19 Heritage (Long Beach) NGC MS65

08/09 Heritage (Los Angeles) NGC MS65 (PQ)

11/16 Stack's-B (Baltimore) PCGS MS64 (former NGC MS64)
11/13 Hertiage (Newman) NGC MS64 CAC