1795 O-131 R4+ Flowing Hair Half Dollar
Obverse: 18 (Third Marriage)
Reverse: V

Another where there are a fair amount of higher grade examples available, and auction appearances are enough that one just has to be paitient to aquire one.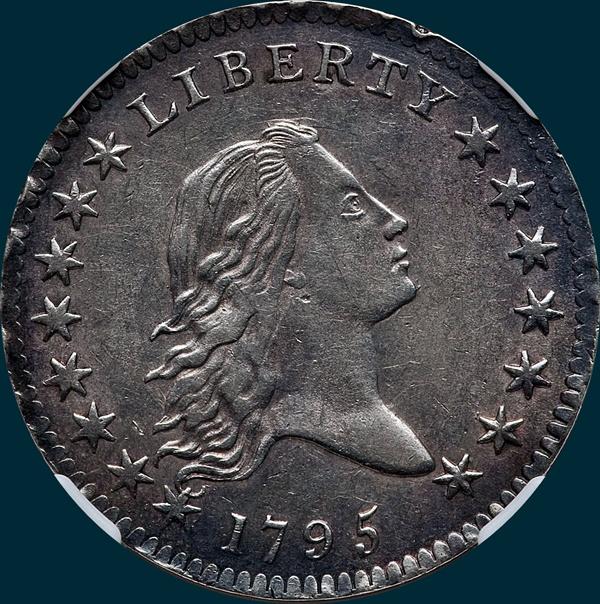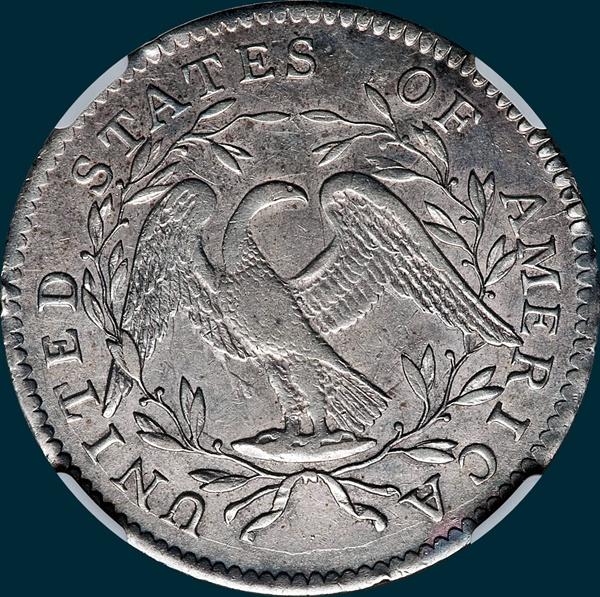 Variety Attribution: Obverse-Point of star 1 pierces well through the lower curl, which forms an open hook with a blunt end. Star 2 point is close to left curve of second curl. Point of bust centered in crotch of star 15 and close to it. Date is 8 mm. Mouth open. Some specimens show a low lump between 5 and last star.


Reverse- 17 berries 7 left and 9 right, 2 inside and 1 outside wreath under right wing, the only such reverse. A3 recut at right side. A die crack from edge through A2. Another from edge above C through A to top of and joining UNITED.

1795 Emission Sequence Number for O-131: 9
Top five condition census coins from last 10 years of auction and sale records :
04/09 Heritage (CSNS-Cincinnati) NGC MS61 (former PCGS AU58)
04/15 Heritage (CSNS-Chicago) NGC AU58
05/09 Heritage (Long Beach) NGC AU58
10/17 Legend (Regency XXXIII) PCGS (S)AU53
04/08 Heritage (CSNS-Rosemont) NGC AU53 (not sold)