1814 O-107 R2 Capped Bust Half Dollar
Obverse: 6
Reverse: G
O-107' (no die chip in N) R7? top, O-107 R2 middle, O-107a (die chip at nose) R5 bottom.

The middle die state is by far the most common, and also sports a few gems at the top of the census including an MS66. A collector could just concentrate on this one die marriage if he or she so chooses, with the various stages of die wear, chipping, and clash marks present on the dies.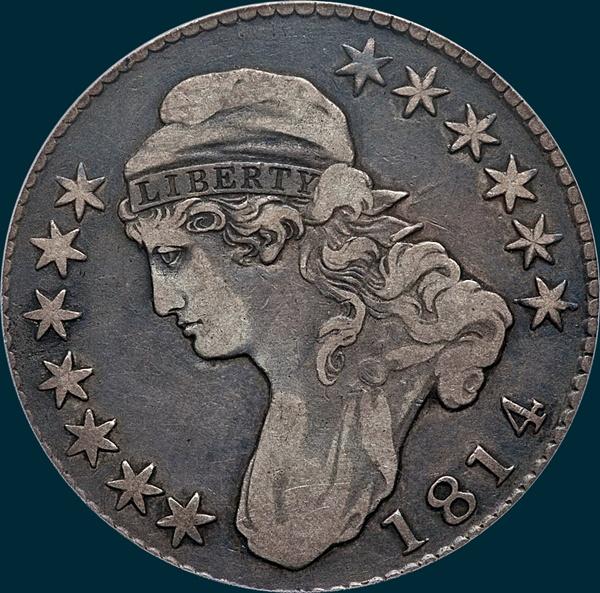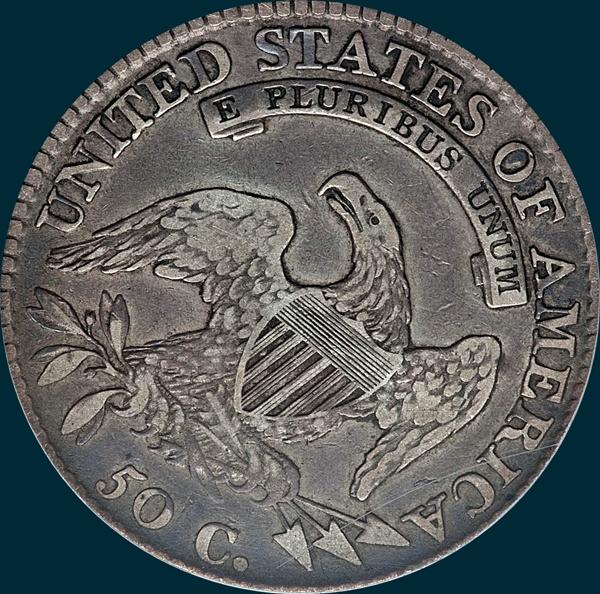 Variety Attribution O-107: Obverse-Stars are large and star 13 has the small extension on point next to curl. Date is 9 1/2 mm. with broad 8. A rough die break from between ribbon ends extends between stars 10 and 11.
O-107a: Additional die crack from edge between 81 to bust and small crack at nose (resembling a worm).


O-107/O-107a: Reverse- 50 C. is 1 3/4 mm. Arrow to A is 3/4 mm. Tiny center dot. In the prime die state (R7) there is no defect in angle of N, but the normal O-107 develops this feature (R2). Right sides T-I in line.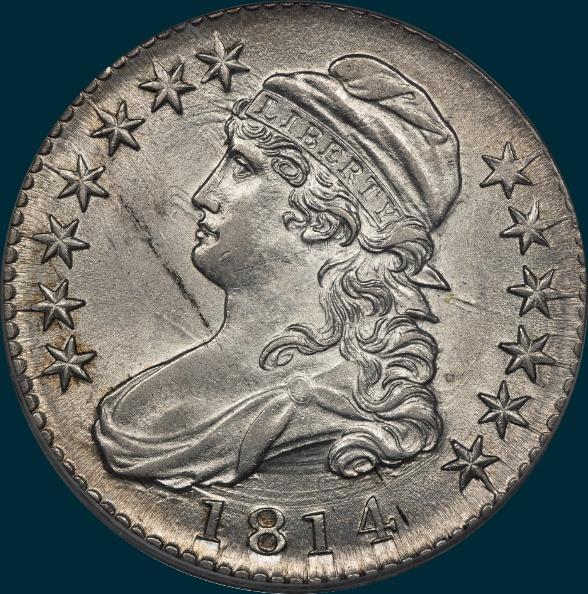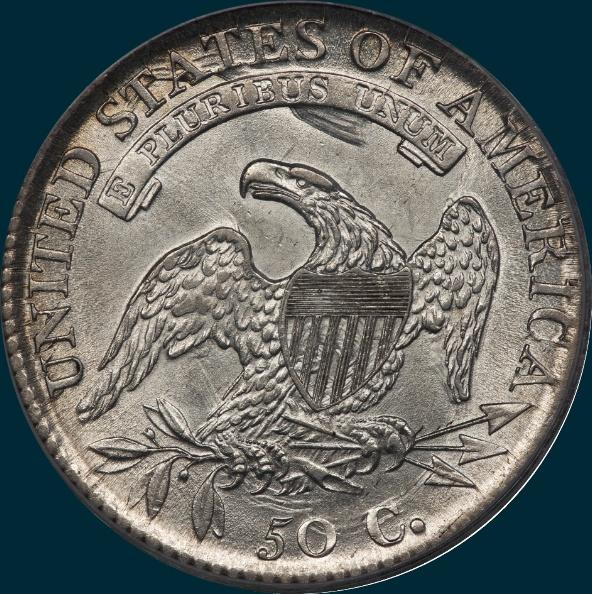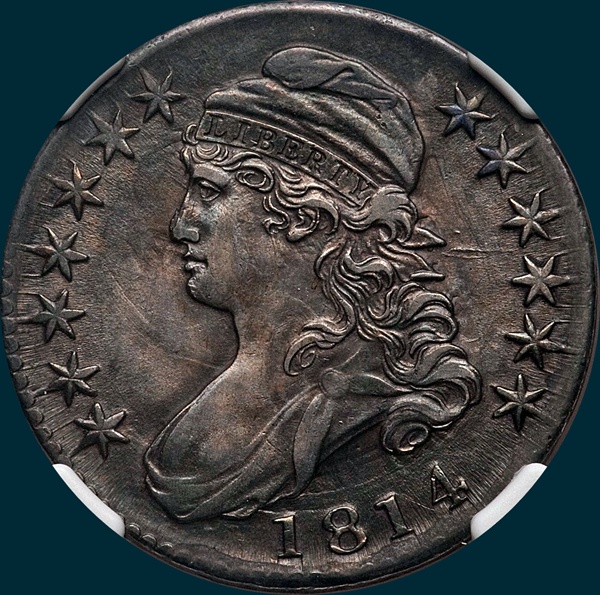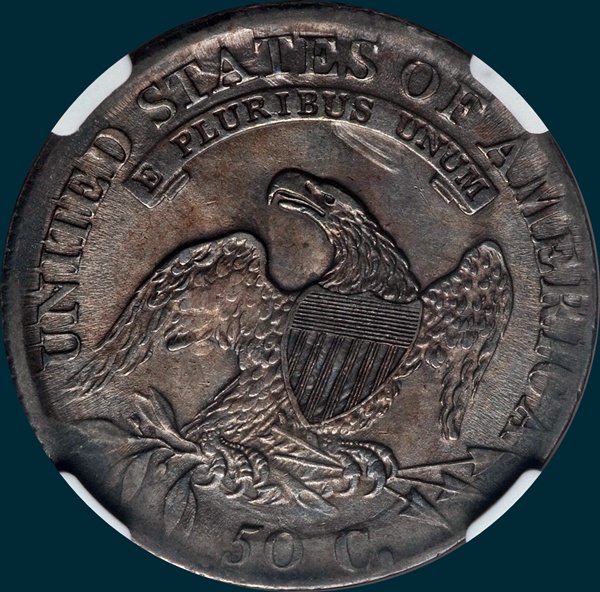 1814 Leaman-Gunnet Emission Sequence Number for O-107: 4
Overall Number: 76
Top five condition census coins from last 10 years of auction and sale records (O-107', no die chip in N):
08/07 Downey MBS33 (Rutherford) AU50 light hairlines
12/11 Heritage (New York) PCGS VF25
Top five condition census coins from last 10 years of auction and sale records (O-107):
12/17 Legend (Regency XXIV) PCGS MS65 (Link)
01/17 Heritage (FUN-Ft Lauderdale) PCGS MS65+ CAC (former NGC MS64 CAC)
03/17 Stack's-B (Baltimore) PCGS MS64
12/14 Heritage (Houston) PCGS MS64
04/20 Heritage (CNST-Dallas) PCGS (S) MS63
Top five condition census coins from last 10 years of auction and sale records (O-107a):
08/17 Heritage (ANA-Denver) PCGS MS62
08/17 Heritage (ANA-Denver) NGC AU55
01/16 Downey MBS 42 PCGS XF40
06/08 Heritage (FUN-W Palm Beach) NGC XF40
01/19 Downey MBS 48 PCGS VF35