1828 O-108 R3, Square Base 2, Large 8's, Capped Bust Half Dollar
Obverse: 5
Reverse: G
Being a Redbook variety, there is a bit more demand for the O-108 and O-109. Sometimes these may be tough to find due to demand, but O-108 does make appearances up through MS65.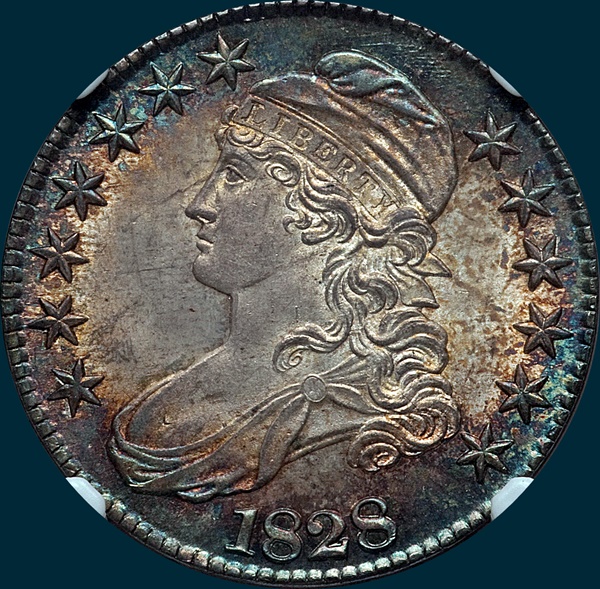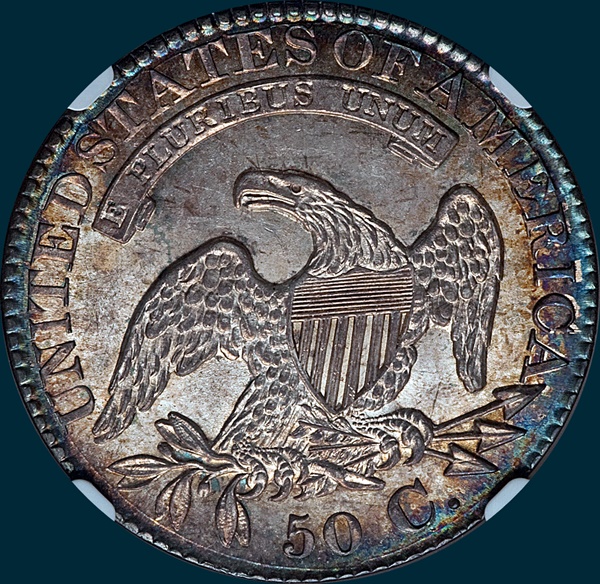 Variety Attribution: Obverse-Stars are medium large with points close to milling. Date has Large 8's with 2's having a square base and knobbed top. Figures are very close and low, width is 8 1/4 mm. and first 8 is recut inside loops, probably over a small 8. Small engraving tool mark 1/4 mm. long from drapery at right breast. Triangular die defect between breasts.
Reverse- 50 C. is 1 3/4 mm. and high. Arrow to A is 1/2 mm. Right sides of T-I in line. Line of stripes 2 through 6 show below shield.
1828 Leaman-Gunnet Emission Sequence Number for O-108: 12
Overall Number: 281
Top five condition census coins from last 10 years of auction and sale records:
02/11 Heritage (Long Beach) PCGS MS65+
08/10 Heritage (Witham-Boston) NGC MS65
​​​​​​​10/19 Heritage (October-Signature) PCGS (S) MS64+ CAC

​01/19 Heritage (FUN-Orlando) PCGS MS64
​09/18 Legend (Regency-XXVIII) PCGS MS64 (Link)