1796 O-101 R5 Draped Bust Half Dollar
Obverse 1
Reverse A

This is a die marriage that creates a stir whenever one appears. 75-80 examples known would place this in the lower range of R5, with a fair amount of MS examples amongst the survivors.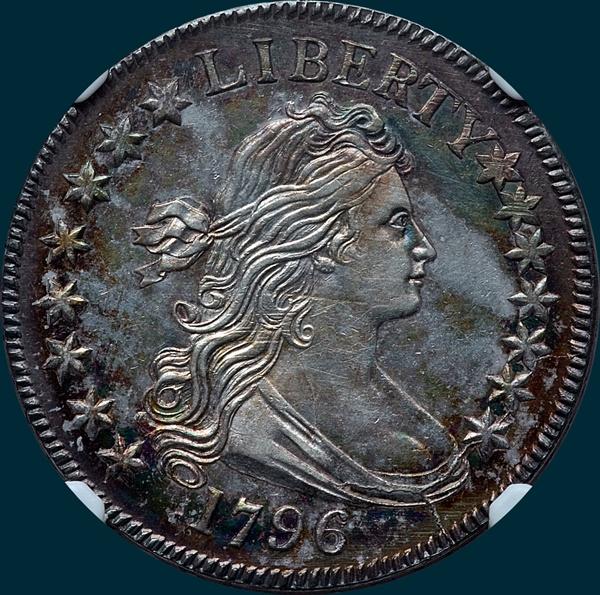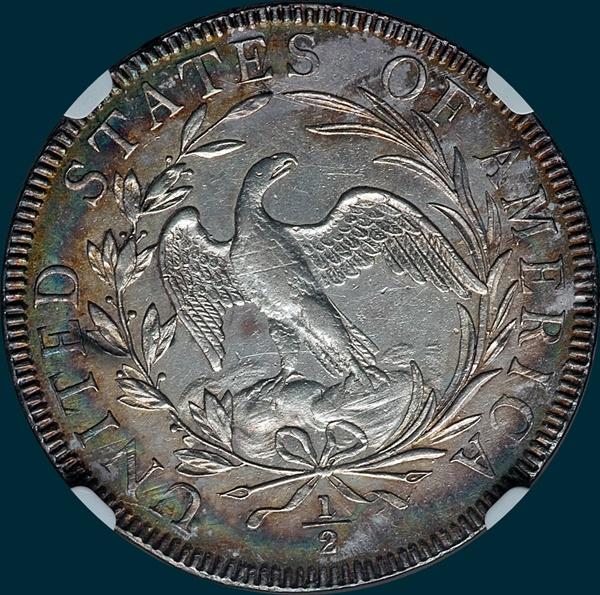 Variety Attribution: Obverse-Date high and evenly spaced, 1 and star both close, about equal distance from curl. Stars medium in size with short points, those on right crowded close together. Most specimens show a die crack from edge to star 13 and down through stars 14 and 15 across end of bust, then a square turn in a heavy crack to edge below bust. A small die defect in lower fold of drapery.

Reverse-Fraction 1/2 well centered below ribbon knot. 10 berries on laurel branch. A leaf is close to lower left serif of second T in STATES but does not touch. A palm leaf close below base of F extends halfway between OF. Small die defects at lower left base of C and above inside curve.
Top five condition census coins from last 10 years of auction and sale records:
05/15 Stack's-B (Pogue-New York) PCGS SP63 (Only known/Graded as Specimen)
08/18 Stacks-B (ANA-Philly) NGC MS63
02/08 Heritage (Long Beach) NGC MS63
05/15 Stack's-B (Pogue-New York) PCGS MS62

11/19 Stack's-B (Baltimore) PCGS (S) AU58+