1806 O-110 R6 Draped Bust Half Dollar
Obverse: 6
Reverse: H (Second Marriage)
Pointed 6, Stem through claw

19-24 examples likely still exist, with maybe a single AU coin as finest. The obverse die crack formed early and led to the die's early retirement.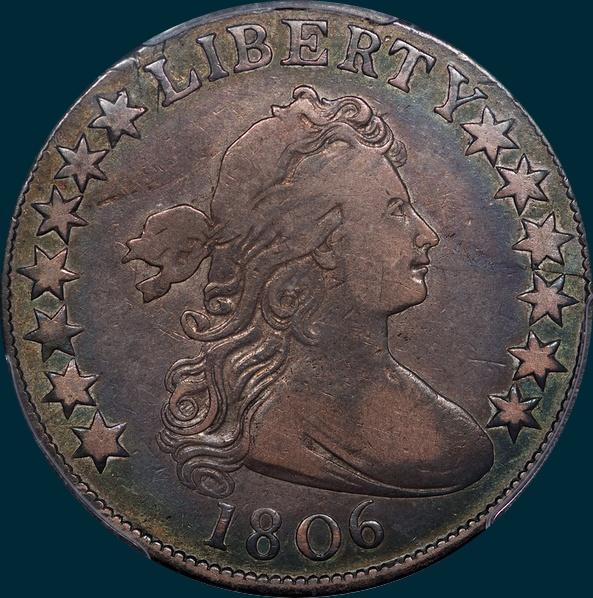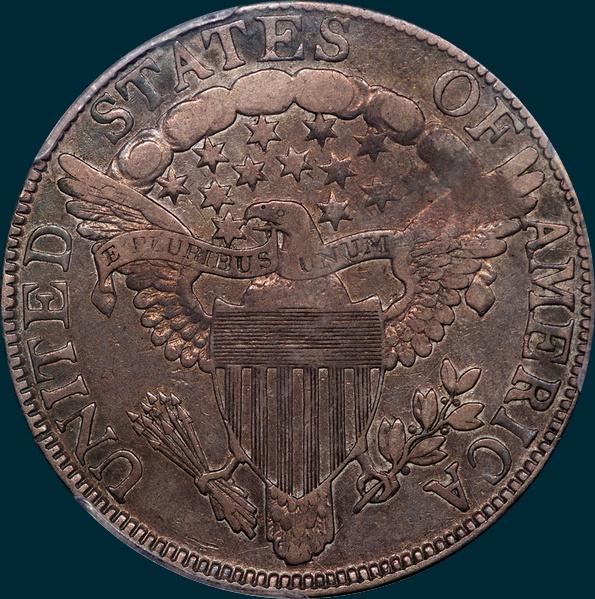 Variety Attribution: Obverse-Stars are large and very close together. Date is 9 mm. and while it is high, both the 1 and 6 are clearly separated from curl and bust. 06 is closer and 6 is higher than 180. A heavy die crack from edge between stars 10 and 11 crosses field to upper lip and a much finer crack branches off to the nose on later die states.

Reverse-None of the 5 berries have stems, the lower one and upper two are close to olive branch while the two center ones are well clear and appear to be suspended in space. Olive stem through claw and a die defect line joins end of stem to tail feathers. Right base of F missing. Star point attached to front of beak. Leaf point to right base of I and distant.
1806 Leaman-Gunnet Emission Sequence Number for O-110: 10
Top five condition census coins from last 10 years of auction and sale records:
04/20 Heritage (CNST-Dallas) NGC AU58

​​​​​​​11/19 Stack's-B (Baltimore) PCGS (S) AU det (cleaned)
​​​​​​​01/20 Heritage (Downey MBS 50) PCGS AU50 (former PCGS XF45 CAC, Schertx, DeOlden)
11/19 Stack's-B (Baltimore Rarities) PCGS AU50
05/12 Heritage (Long Beach) ANACS XF40 det (Heavy X scratch, defective planchet)