1806 O-111 R3 6 Over Inverted 6 Draped Bust Half Dollar
Obverse: 7
Reverse: H (Third Marriage)
6 over inverted 6. O-111 Prime (No Cuds) is below, A blowup of the Intermediate Die State single cud is at middle (R3 overall for O-111), and the O-111a R4 is at bottom (but probably much scarcer than that, with both cuds present). There are a few higher grade examples available in the early die states.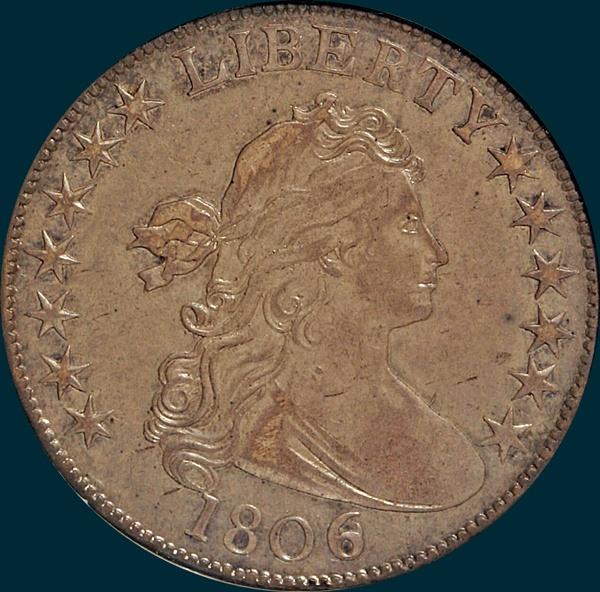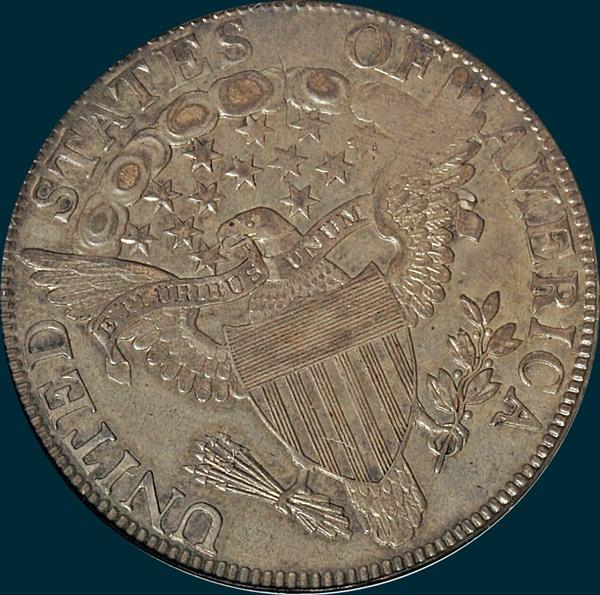 Variety Attribution: Obverse-1806 over inverted 6. Star 13 nearly touches bust. Date is 9 mm. and 1 nearly touches curl. First 6 was inverted in error then recut correctly. A small sharp spike protrudes into field from upper edge of bust. Die crack from milling through 8 to bust.
There is an O-111b die state with the cracks present that are the same as O-112, which is considered R7?

O-111: Reverse-None of the 5 berries have stems, the lower one and upper two are close to olive branch while the two center ones are well clear and appear to be suspended in space. Olive stem through claw and a die defect line joins end of stem to tail feathers. Right base of F missing. Star point attached to front of beak. Leaf point to right base of I and distant. There is a die crack above TED that is centered over E. Another crack at top of U to serif of N and a third crack from top right serif of U through base of U to arrow shafts. The intermediate die state shows a cud above TED.

O-111a: Cuds at TED and at UN, with the TED cud being the first to develop.

Below is a blow up of the intermediate die state with only one cud.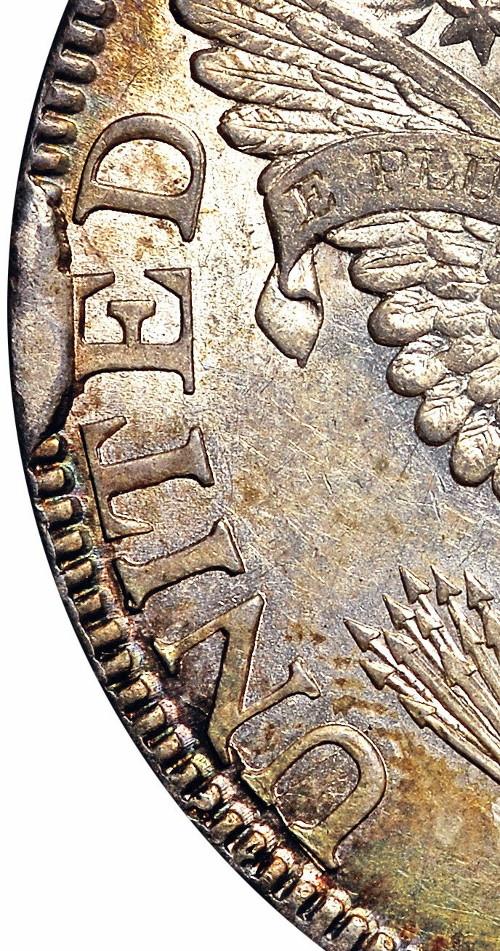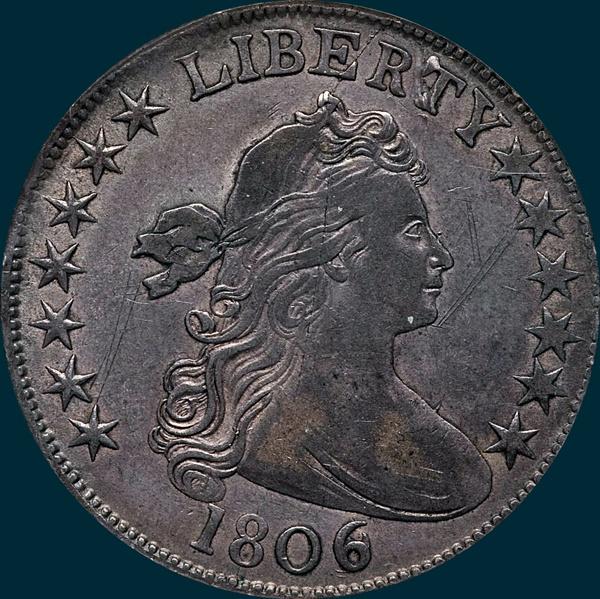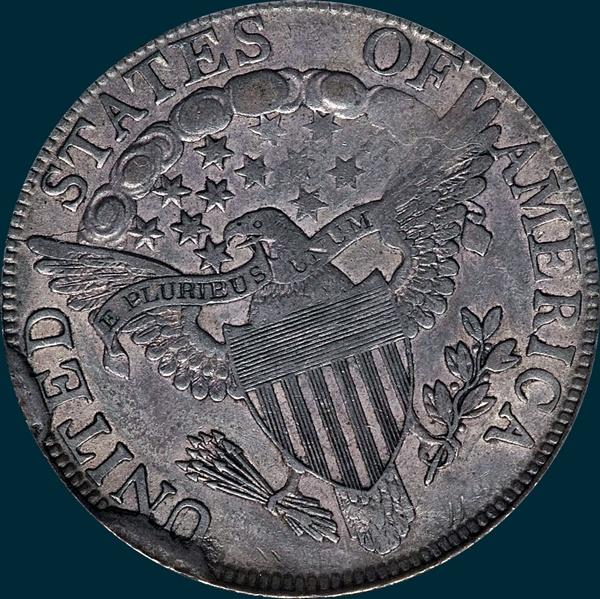 1806 Leaman-Gunnet Emission Sequence Number for O-111: 11
Top five condition census coins from last 10 years of auction and sale records O-111(no cuds or one cud):
07/09 Heritage (ANA-Baltimnore) NGC MS63 (Eliasberg)
10/16 Heritage (Dallas) PCGS MS62 (former PCGS M61 (former NGC AU58 CAC (one CUD, (IDS), former NGC AU58)))
04/19 Heritage (CSNS-Chicago) PCGS (S) MS61 (former NGC MS61 (Newman, one CUD (IDS)))
08/18 Stacks-B (ANA-Philly) NGC AU55+ (one CUD, (IDS))
08/11 Downey (Solomon-Sel Rarities) PCGS AU55 (one CUD, (IDS))
Top five condition census coins from last 10 years of auction and sale records O-111a (I am only counting coins with 2 cuds where it can be confirmed):
03/10 DLRC (Picky Collection) PCGS AU50 (Meyer)
04/10 Heritage (CSNS-Milwaukee) NCS XF40 det (graffiti obverse)
03/18 Stacks-B (Baltimore) NGC VF35 (Sutton Court)
​01/11 Heritage (FUN-Tampa) PCGS VF30
03/18 Stacks-B (Baltimore) NGC VF25 (Sutton Court)
Top five condition census coins from last 10 years of auction and sale records O-111 "b":
01/13 Downey FPL PCGS VF30 (all obverse cracks per O-112)
09/18 Heritage (Long Beach) PCGS VF20 (all obverse cracks per O-112)