1795 O-113 R3 Flowing Hair Half Dollar
Obverse: 7 (Second Marriage)
Reverse: J
O-113 R3 below, O-113a R4 at bottom
A in STATES cut over E
The O-113 die state is said to be R3 and the 113a die state R4, but there is only a single existing Mint State 113 that has not appeared in 30 years, with only a single AU50 and significantly fewer appearances overall than the 113a state. The 113a state has perhaps 3 MS survivors and a couple of AU's, most of the rest of this marriage is lower grade.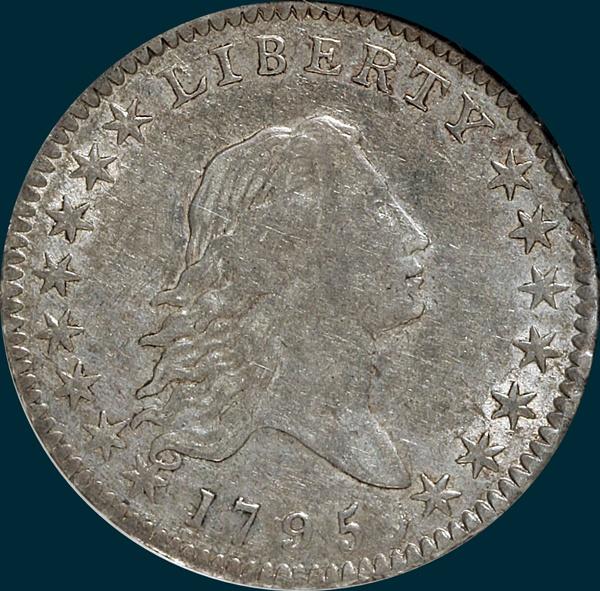 Variety Attribution O-113: Obverse-Star 1 just pierces loop of curl. Star 2 and second curl are close together. A rough broken patch between date and star 15 is diagnostic of this obverse.
O-113a: Rough breaks of defects at stars 12 to 15 and a die crack joining LIBERTY at top.

Reverse- This reverse easily recognized as the word STETES was first cut in error, then recut correctly, serifs of E plainly visible. 18 berries 9 left and 9 right.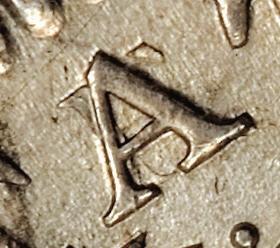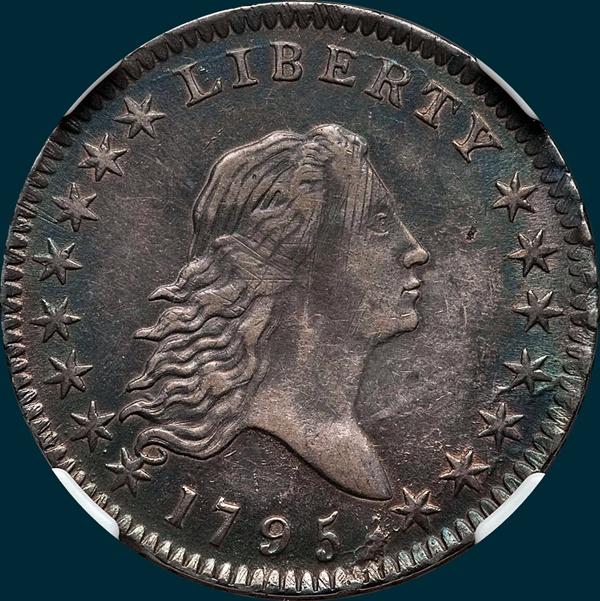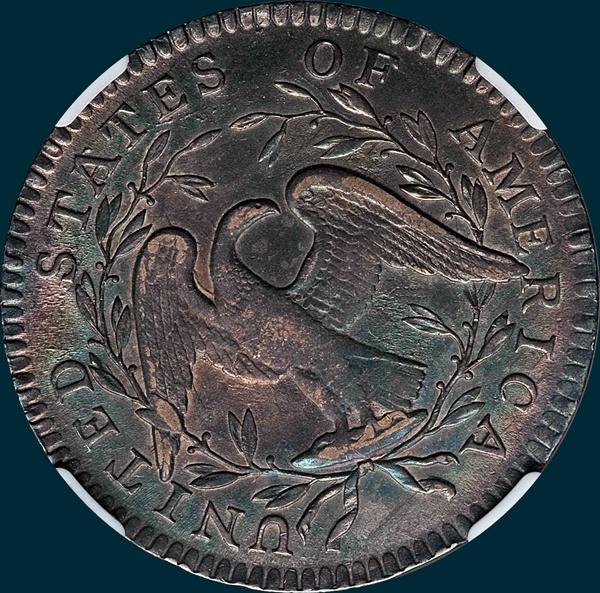 1795 Emission Sequence Number for O-113: 14
Top five condition census coins from last 10 years of auction and sale records (O-113):
01/08 Heritage (FUN-Orlando) NGC AU50
07/09 Stu Keen FPL VF30
07/08 Downey FPL (ANA-Meyer) PCGS VF20 det (cleaned)
07/09 Stack's (SS NY-Los Angeles) PCGS F15 (Adj marks Obv and Rev)
09/07 Heritage (Long Beach) PCGS F15 (Few Adj Marks Rev)
Top five condition census coins from last 10 years of auction and sale records (O-113a):
04/09 Heritage (CSNS-Cincinnati) NGC MS64
04/12 Heritage (Chicago) NGC MS63 (Not Sold)
08/15 Rare Coin Investments FPL NGC AU55
02/12 Heritage (Long Beach) NGC AU55
09/18 Heritage (Long Beach) PCGS AU53 (Lake Goodwin)