1806 O-113 R6? Draped Bust Half Dollar
Obverse: 8
Reverse: I (Second Marriage)

Listed as an R5, but with a little research, there may only 20-25 examples shown to exist out there, perhaps fewer, with an XF45 leading the list. The premium is not that bad because these are Draped Busts of course, and the listed rarity of R5 does not command much of a premium. Many of the examples that have surfaced have problems of some sort, so if you see one snag it!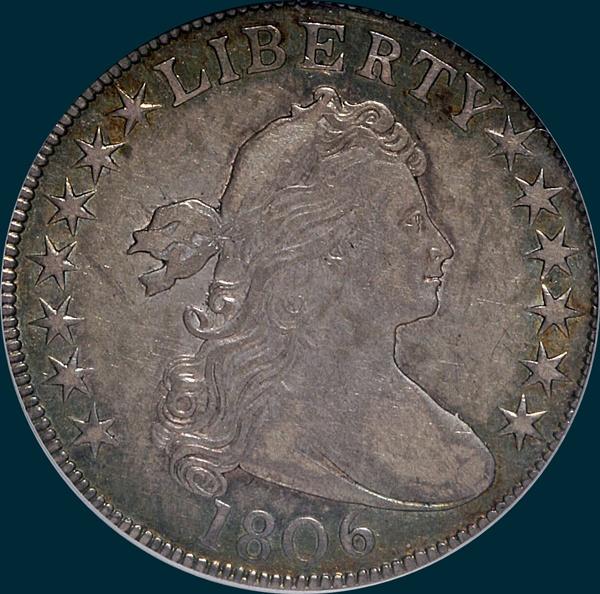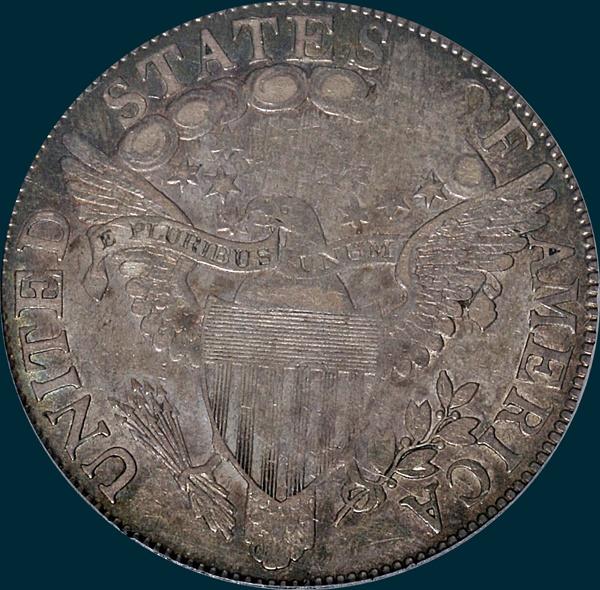 Variety Attribution: Obverse-Stars 7 and 8 are both close to L and Y each about 1/2 mm. Base of B higher than I and top of Y higher than T. Date is 8 3/4 mm. and high. The 1 and 6 just barely clear of curl and bust. The 6 is smaller than 180 and higher.

Reverse-5 berries, the two above the branch and the lowest one have no stems and the two upper ones below branch have long stems. Left base of A2 is curved around end of fourth feather and solidly joined to M. Lower right base of F is missing. Eagle's beak is joined to star point. Leaf touches right base of I. there is a die crack frome dge across fourth feather of left wing and to shield.
1806 Leaman-Gunnet Emission Sequence Number for O-113: 13
Top five condition census coins from last 10 years of auction and sale records:
07/08 Heritage (ANA-Baltimore) PCGS XF45
01/18 Heritage (FUN-Tampa) PCGS XF40
08/07 Stack's (Sherman-Milwaukee) XF40 det (polished and retoned)

04/08 Heritage (CSNS-Chicago) NGC VF35
03/18 Stacks-B (Baltimore) NGC VF20 (Sutton Court)