1807 O-115 R7+ Draped Bust Half Dollar
Obverse: 12
Reverse: B (Probably First Marriage)
4-5 known, discovered June 2004. All low grade.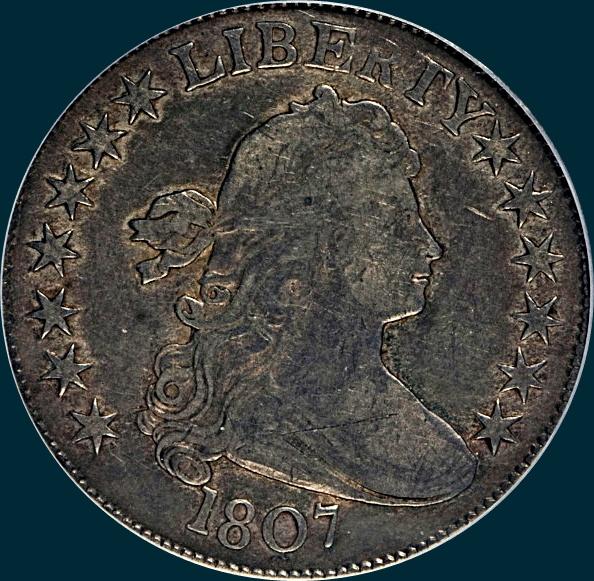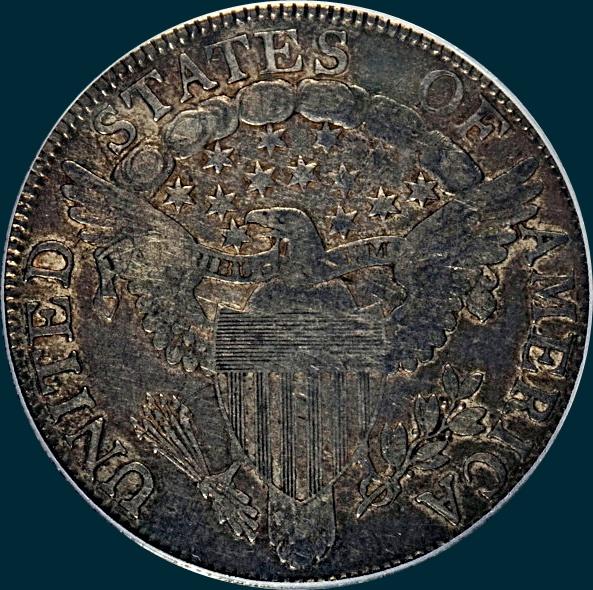 Variety Attribution: Obverse-Base of T above base of R. Star 1 is 1 mm. from curl. Star 7 is 1 1/4 mm. from L and points to base of L. Date is 7 1/4 mm. and high with 7 higher than 180. 7 in date is 1/2 mm. from drapery.

Reverse-5 berries and all have stems but upper berry below has longest stem. Beak attached to upper side of star point, and this star is clear of scroll. Bases of AME separated and A2 is close but does not touch third feather and is well above end of fourth feather. Point of leaf below right half of base of I. A small sharp die defect lump just left of the top of first S in STATES is visible on most specimens.
1807 Leaman-Gunnet Emission Sequence Number for O-115: Probably 9?
Top five condition census coins from last 10 years of auction and sale records:
02/18 Heritage (Long Beach)
PCGS VF20 (Meyer)
08/09 Downey MBS#34 (Meyer/Bakke) PCGS F12