1795 O-105 High R3 Flowing Hair Half Dollar
Obverse: 3
Reverse: C

O-105 at top, O-105a at bottom

This marriage is one of the more common ones with perhaps 300 survivors total. The later die state, O-105a, is perhaps a little less common making significantly fewer appearances. There are a half dozen or so mint state examples that have survived with many more AU's.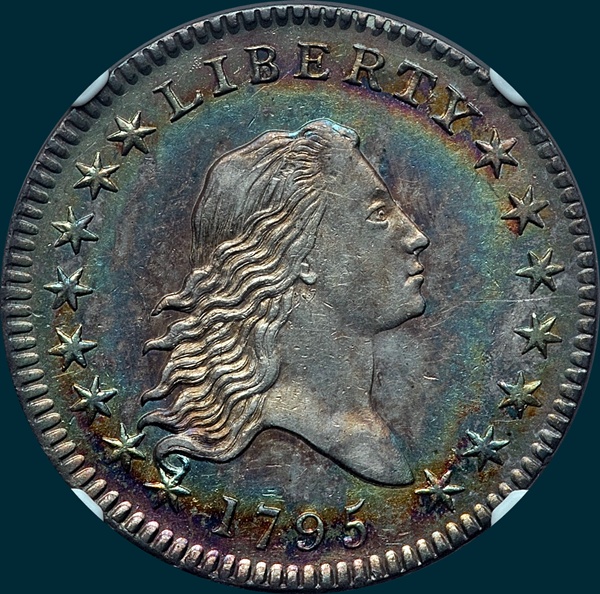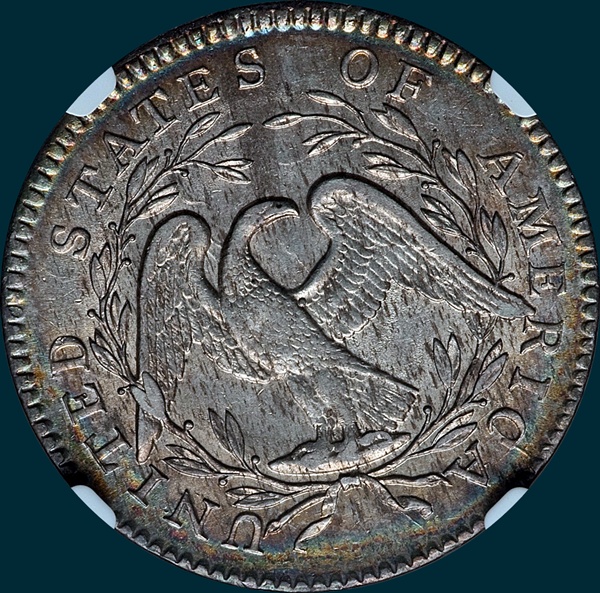 Variety Attribution: Obverse-Star 1 is solidly attached by two star points to lowest curl. Point of star 2 is entirely across end of second curl. Date is 8 mm., evenly spaced and base of 1 higher than 795.

O-105a: Die cracks: One from edge though B to top of head. Another across lower point of star 15 to bust and fine cracks joining most stars both left and right.


Reverse- 17 Berries, 10 left, 7 right, 1 above and 1 below wreath under right wing. Point of leaf is between RI, closer to base of R and distant. M is widely recut at left serifs. A small defect line joins ribbon knot to rock above and also shows below right ribbon. A fine die crack from edge through A2. Another from edge through C to wreath. Later specimens show additional cracks from below eagle's head down across right wing to tail feathers, etc.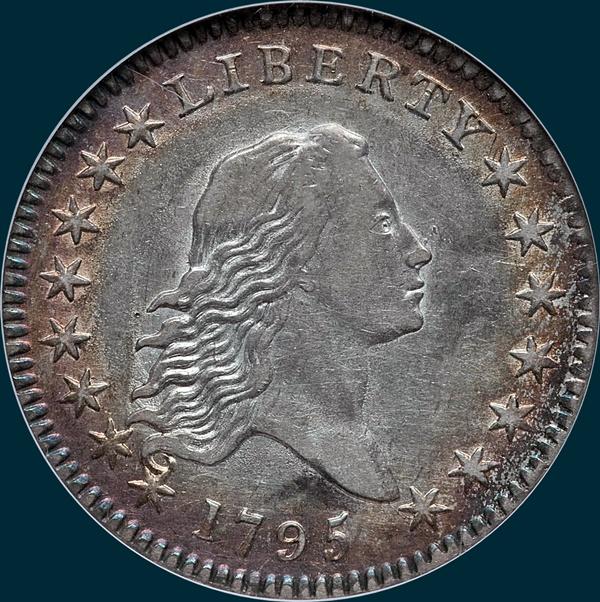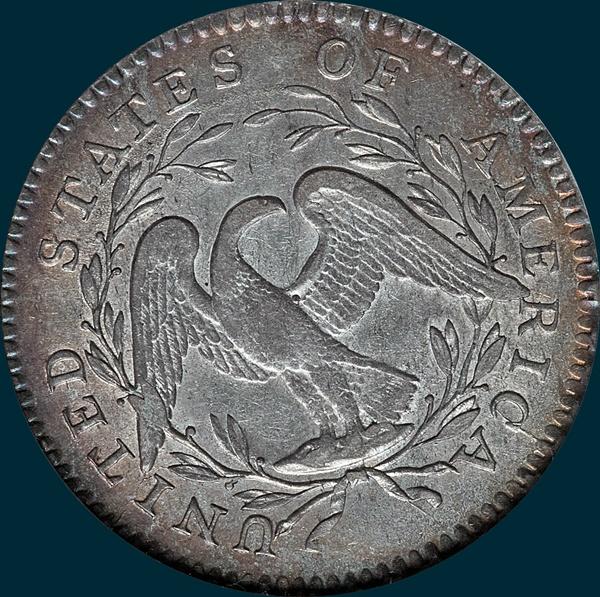 1795 Emission Sequence Number for O-105: 25
Top five condition census coins from last 10 years of auction and sale records:
08/06 Heritage (Denver) NGC MS64 Ex Jewel
11/13 Heritage (Newman) NGC MS62
01/12 Heritage (FUN-Orlando) PCGS MS61
02/07 Superior (Pre-Long Beach) PCGS MS61
03/18 Stacks-B (Baltimore) PCGS AU55 CAC (Vanderbuilt)
Top five condition census coins from last 10 years of auction and sale records (O-105a):
03/17 Stack's-B (Baltimore) NGC MS62
08/16 Heritage (ANA-Anaheim) NGC MS62 CAC
08/13 Stack's-B (ANA-Chicago) PCGS MS62 (Eliasberg) (Adj. Mks. Rev.)
12/17 Legend (Regency XXIV) PCGS AU55 CAC (former NGC AU55 CAC)
11/16 Stack's-B (Baltimore) PCGS AU53