1812 O-101 R5- 12 over 11 Large 8 Capped Bust Half Dollar
Obverse: 1
Reverse: A
O-101 R5- (Below), O-101 R5 (Bottom)

A classic rarity, with mainly lower grade examples surviving. AU55 is the top grade for this die marriage, and demand far excedes supply for these.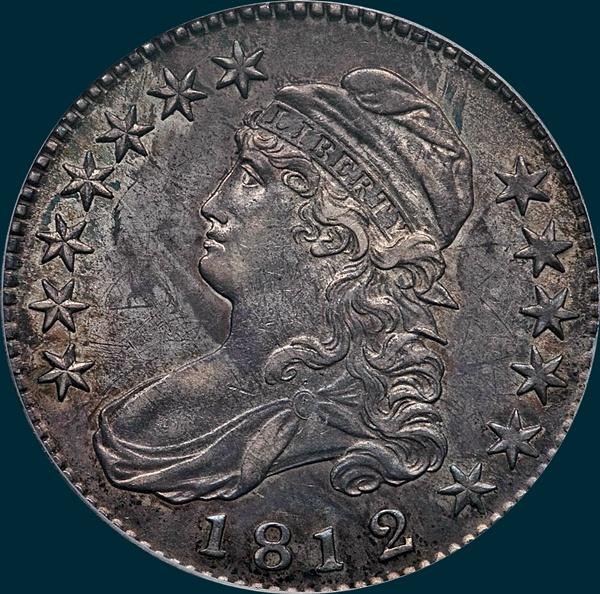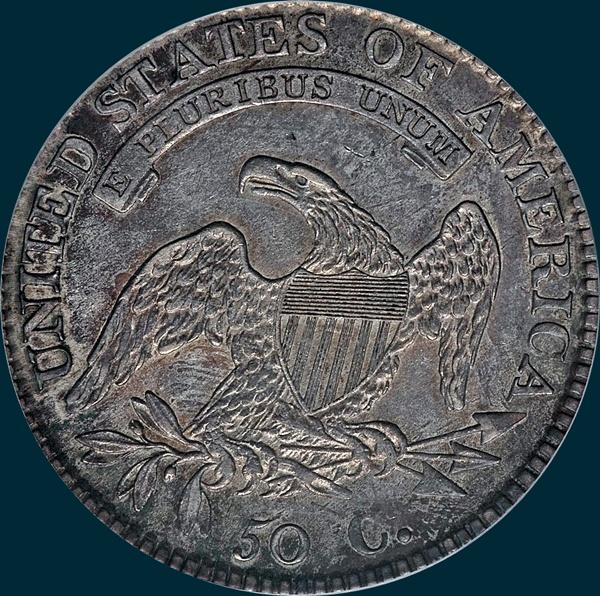 Variety Attribution O-101: Obverse- 1812 over 11. Date is 10 mm. and easily identified by the large 8. A fine die crack first appears joining stars 1 through 5 and gradually extends up through star 6 and left of star 7 to milling above and down across end of bust to 18.
O-101a: Die is now shattered with extensive cracks. The one previously mentioned now forms a chevron between 81 and proveeds up through 12 to star 13. Another from milling below 2 upward to join all stars on right. A third from edge through first 1 and into drapery, causing a small lump at base of the numeral. A fourth from front part of cap to milling above and a fine crack from seventh star to front of cap.


Reverse-50 C. is 2 mm. Arrow to A is 1/2 mm. AM joined at base and A is higher. N in UNITED is recut near right base.

Notes:
According to Edgar Souders, he estimates that the projected mintage for this overdate is approximately 325,612. Get his book Bust Half Fever and read all about overdates and how he came up with the number! This number includes both the RARE Large 8 and Small 8 varieties.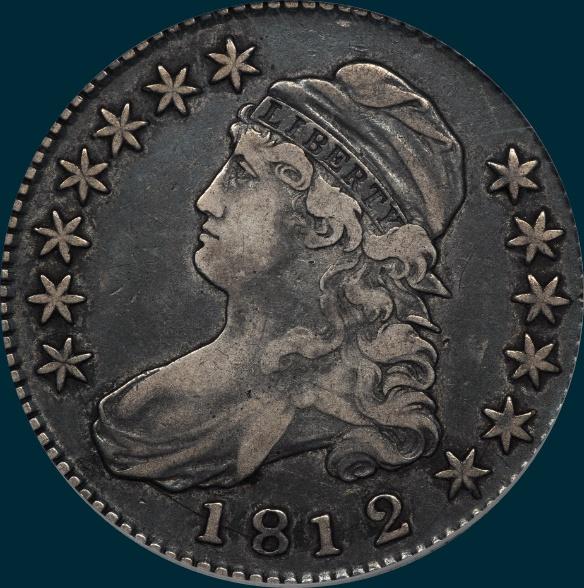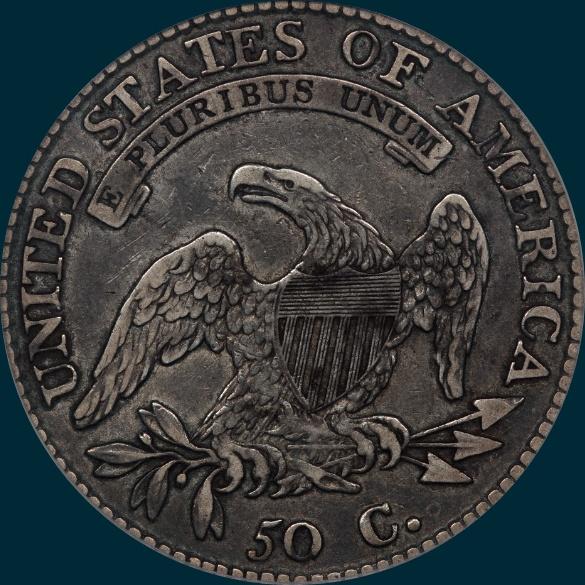 1812 Leaman-Gunnet Emission Sequence Number for O-101: 1
Overall Number: 53
Top five condition census coins from last 10 years of auction and sale records (O-101):
04/10 Heritage (CSNS-Frederick) PCGS AU53
09/17 Heritage (Long Beach) PCGS AU50
​01/19 Heritage (FUN-Orlando) PCGS (S) XF45 (Friend)

01/13 Downey FPL (FUN-Graham) PCGS XF45
02/12 Heritage (Long Beach) NGC XF40
Top five condition census coins from last 10 years of auction and sale records (O-101a):
01/17 Heritage (FUN-Ft Lauderdale) NGC AU53
09/18 Legend (Regency-XXVIII) PCGS AU50 (Link)
08/11 Downey (Solomon-Sel Rarities) PCGS AU50
08/18 Downey MBS47 (ANA-Philly) NGC VF35
08/14 Downey (MBS 39-Davignon) PCGS VF30​